Description
DJI Focus Remote Controller is the best system for continuous control of your quadcopter.
ooking for a good remote control system for your quadcopter? If so, the DJI Focus hardware is your choice. This new model provides focus and iris control for the Zenmuse X5 series gimbal and the Inspire 1 camera. New equipment has an OLED screen and multiple control buttons. Among other technical advantages of this model:
Fully compatible with the Zenmuse X5 series
Communicates with the built-in Zenmuse X5 motor, providing focus and iris control without the need for an external motor
A CAN-Bus cable connects the communication port on the Focus remote to the CAN-Bus port on the Inspire 1 remote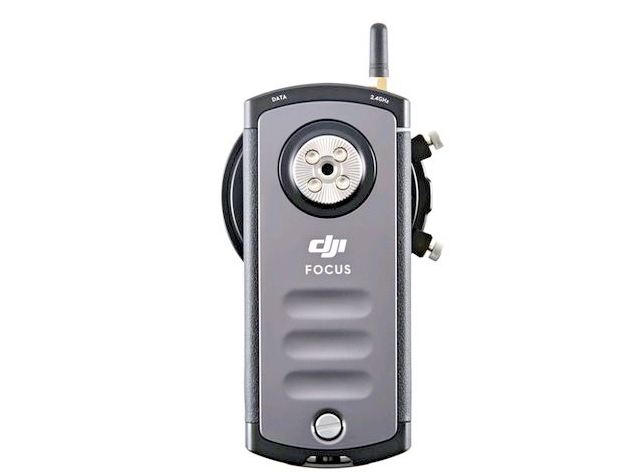 ---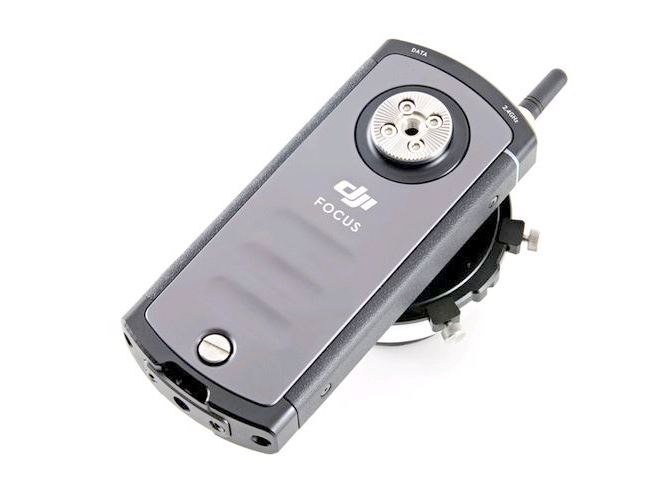 Our Take on the DJI Focus Remote Controller:
This manufacturer always creates equipment that is flexible in terms of customization. The Focus remote connects to the Inspire 1 remote using a CAN-Bus cable. Powered by a 1700mAh LiPo battery, which can be charged using the supplied micro-USB cable. The manufacturer claims about up to 14 hours of operation time.
Unlike traditional focus tracking systems, the DJI Follow Motor Assembly is a standalone system that combines a brushless motor and receiver. This makes the system more compact and easier to install. It also requires only one power supply, giving people more mounting options.
---
Fast wireless transmission is a hallmark of this manufacturer's equipment. On the ground, the pilot transmits the signal up to 100 m with a delay of only 14 ms. Connected to an Inspire with a Zenmuse X5 or Zenmuse X5R, it interacts directly with the drone pilot for seamless camera control over the entire flight range.
The manufacturer has built in programmable and customizable modes. The OLED display menu on the remote lets people fine-tune the DJI Follow operation. You can even set multiple focus points and the speed at which the camera moves between them, making complex movements simple and repeatable.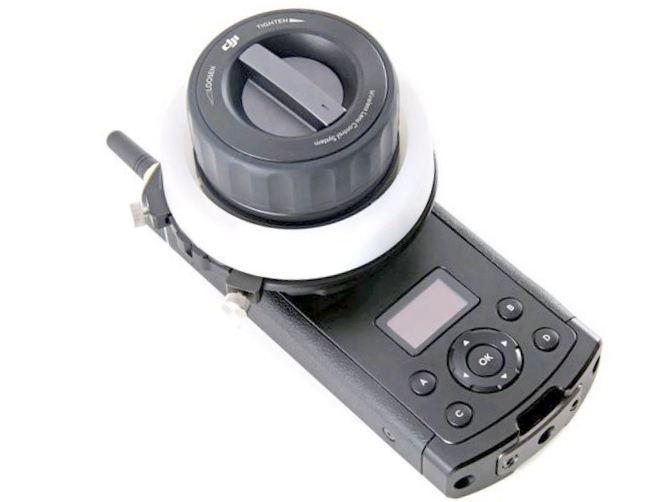 ---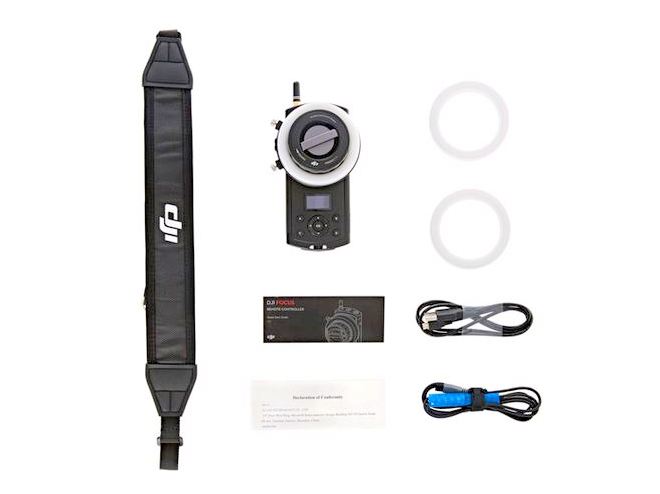 The manufacturer has built in 2 ports, so as the technology develops and improves, people can expand the DJI Focus with even more features and capabilities. The included long-life single cell battery can power the DJI Focus throughout all flight sessions, but if it runs out the battery can be replaced in seconds. You can charge your equipment even on the road with the power adapter via the USB charging port. Order this equipment today and you will be able to fly your quadcopter with complete confidence in the continuity of the session and in comfort. Hundreds of our customers praise this product in their positive reviews.
TOP 10 KEY FEATURES:
| | |
| --- | --- |
| Compatibility: | Zenmuse X5 series camera/gimbal |
| Operating Frequency: | 2.415 to 2.473 GHz |
| Transmitter Power: | 14 dBm |
| Battery Life: | Up to 14 hours |
| CAN-Bus communication port: | 1 |
| Micro-USB charging port: | 1 |
| Operating Temperature: | -4 to 131°F / -20 to 55°C |
| Battery: | FB01-554461 LiPo battery |
| Dimensions: | 15.3 x 8.6 x 9.0 cm |
| Weight: | 745 g |
Included in the box:
DJI Focus Remote Controller
CAN-Bus Cable
3 x Marking Rings
Neck Strap
Micro-USB Cable
Hook-and-Loop Fastener
Payment & Security
Your payment information is processed securely. We do not store credit card details nor have access to your credit card information.
DJI Focus - Remote Controller