Description
Victorinox Fibrox Pro 3-Piece Chef's Set is ideal for master butchers and chefs because of its 3-Knife Combo, Sharp Yet Lightweight Qualities, & Slip-Resistant Grip!
Victorinox Fibrox Pro 3-Piece Chef's Set is the perfect combination for all your cutting and butchering needs. The combo consists of three pieces that will make your meet carving, slicing, and pairing a piece of cake. Each knife is made from high carbon stainless steel that gives the knife incredible sharpness. Further, as made from cold-rolled steel, these knives are lightweight and easy to maneuver.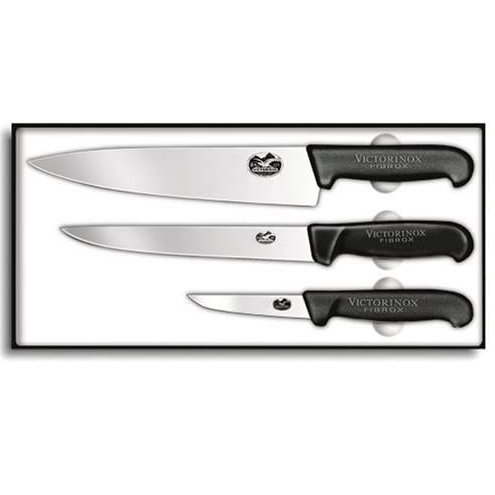 ---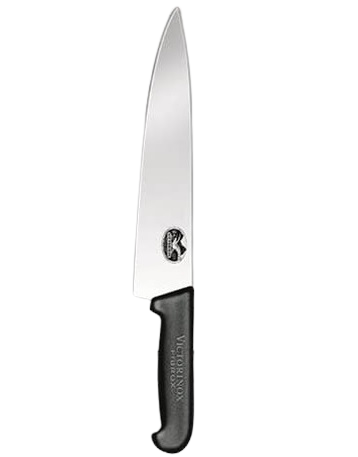 Our Take on the Victorinox Fibrox Pro 3-Piece Chef's Set:
These pieces are a standard of expert Swiss craftmanship and are patronized by master butchers and chefs worldwide. They are cleaned best when hand washed.
---
There are three pieces in the set, a 10-inch chef's knife, an 8-inch meat slicer, and a 4-inch paring knife. Each blade is conical ground lengthwise to produce minimal resistance while cutting.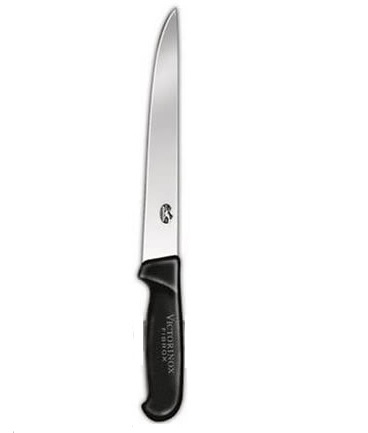 ---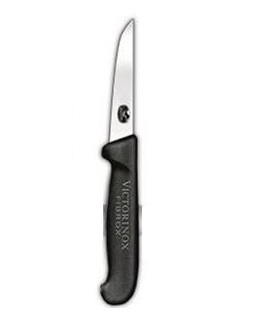 The Victorinox patented handles are slip-resistant, textured, and have an ergonomic grip that creates the perfect blend of balance and comfort. Further, they are NSF approved too.
TOP 10 KEY FEATURES:
| | |
| --- | --- |
| Material: | High-Carbon Stainless Steel |
| Process: | Cold Rolled |
| Blade Shape: | Groundwise Conical |
| Handle Smoothness: | Textured |
| Nature Of Grip: | Slip-Resistant |
| Handling & Cleaning: | Handwash Recommended |
| Quality Metric: | NSF Approved |
| Number Of Knives: | 3 |
| Types Of Knives: | Pairing, Slicer, Chef's Knive |
| Ideal For: | Master Butchers & Chefs |
Included in the box:
Victorinox Fibrox Pro 3-Piece Chef's Set
Payment & Security
Your payment information is processed securely. We do not store credit card details nor have access to your credit card information.
Victorinox 46892 Fibrox Pro 3-Piece Chef's Set, 10 Inch, Black