Description
B+W 105mm Yellow MRC 022M Filter for Lightening Yellow and Red Tones, Darkening Blue and Green Tones, Increasing Black and White Contrast, Reducing Haze in Daylight with 105mm Front Filter Threads, 2x Filter Factor, +1 Stop, F-pro Brass Filter Ring, Multi-Resistant Coating, and Schott Glass
B+W 105mm Yellow MRC 022M Filter is made with Schott glass for greater optical clarity. It is lightweight and you can attach and detach it without support from any technical person. With the filter, you get a case made with plastic for easy carrying from one place to another. You can also use the case as storage for better protection from dirt and dust. The filter is a general-purpose accessory ideal for black and white photography. It helps in increasing the contrast when you use your camera for outdoor photography. Filters suppress the blue and other color tones that ensure a superior outdoor picture. The color of the filter is medium yellow for darkening the blue and green color. The yellow color of the filter lightens red, yellow, and other warm tones too. When you use the filter, you get more naturally appearing outdoor scenes.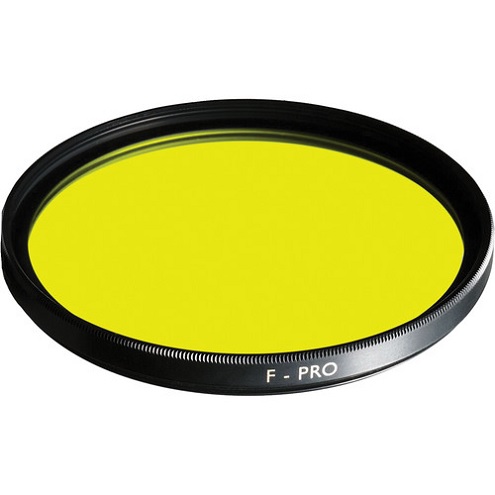 ---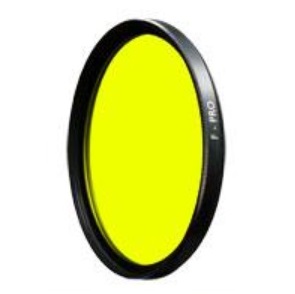 Our Take on B+W 105mm Yellow MRC 022M Filter:
B+W 105mm Yellow MRC 022M Filter helps in getting pictures that exactly look like the natural scene. You get better clarity as the filter increases cloud definition and reduces atmospheric haze. You can purchase this filter for giving extra protection to your lens. As compared to other filters, this B+W filter might look expensive but this large filter gets attached to the expensive lenses and other large objective glass. The quality delivery fully justifies its prices. It cuts the UV haze and provides added protection to the expensive front glass of your lens.
---
B+W 105mm Yellow MRC 022M Filter comes with Multi-Resistant Coating (MRC) that lessens surface reflections and ghosting. The coating maintains the contrast and also protects the filter from scratches, dirt, and water. You can use the filter in outdoor working conditions without worrying much about its safety. There is a uniform coating on the filter and it is blemish-free. The filter screws cleanly and securely on the lens.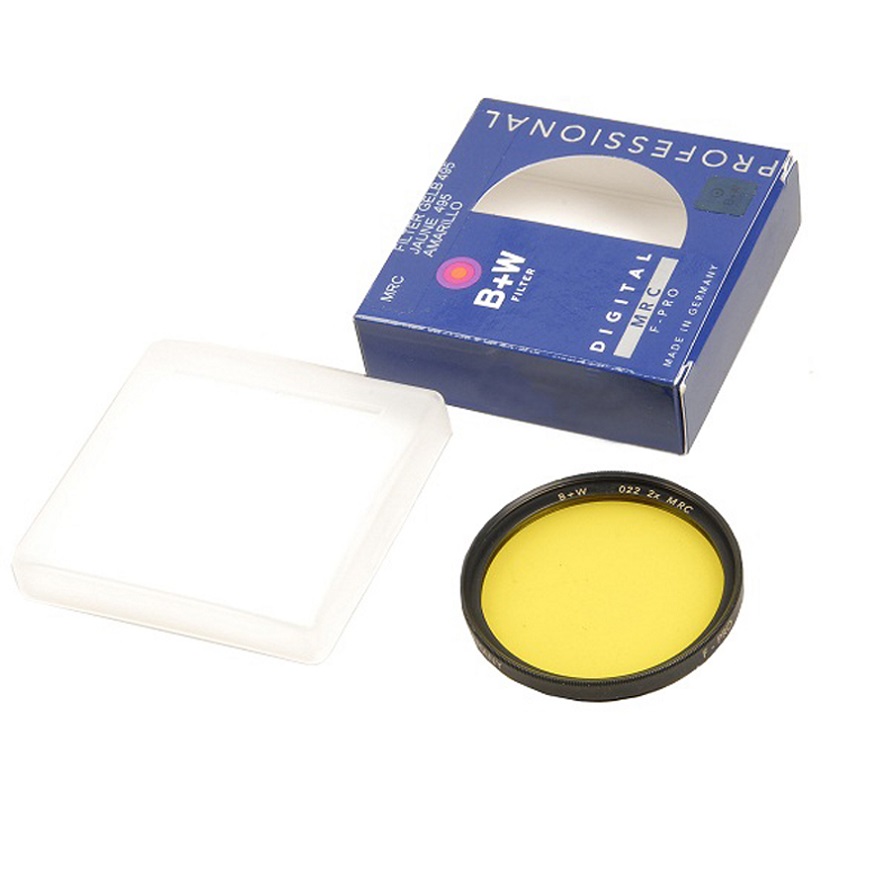 ---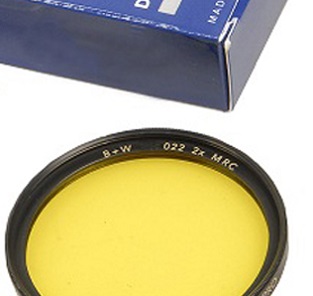 B+W 105mm Yellow MRC 022M Filter has F-Pro brass ring that adds another level of durability to the filter as well as prevents jamming. The filter is compatible with most of the lenses available in the market. However, we suggest you check your lens before purchasing this filter. On all the lenses from companies like Canon, Fuji, Nikon, Samsung, etc., you will get the printed diameter symbol, which is your filter size. The filter gives excellent performance and you do not feel any difficulty in cleaning. You can easily clean it with soft clothes.
TOP 10 KEY FEATURES:
| | |
| --- | --- |
| Filter factor: | 2x (1-Stop) |
| Circular size: | 105 mm filter thread |
| Coatings: | Multi-Coating |
| Filter material: | Glass |
| Filter type: | Black & White Contrast #8 Yellow |
| Front accessory thread/bayonet: | 105 mm |
| Photo filter effect type: | Ultraviolet |
| Lightweight: | Yes |
| Manufacturer: | B + W |
| F- Pro brass ring: | Yes |
Included in the box:
B+W 105mm Yellow MRC 022M Filter
Filter case
Payment & Security
Your payment information is processed securely. We do not store credit card details nor have access to your credit card information.
B + W F-Pro 022�Bright Yellow Filter 495�Mrc 105