Description
Canon 24mm Sumire Prime T1.5 Lens (PL-mount, Feet) helps you capture the most comprehensive view. It is the best lens for interchangeable DSLR with both side focal length markings!
Why should you choose Canon 24mm Sumire Prime T1.5? When it comes to buying a DSLR camera to capture the perfect image, the Canon stands first; it gives the best results when attached to your camera. Consequently, the popularity of these lenses has always been high. If you are also searching for a DSLR lens that will give you accurate results every time, you will find this model at the top of the list. With the PL-mount feature, it will work best for interchangeable DSLR cameras.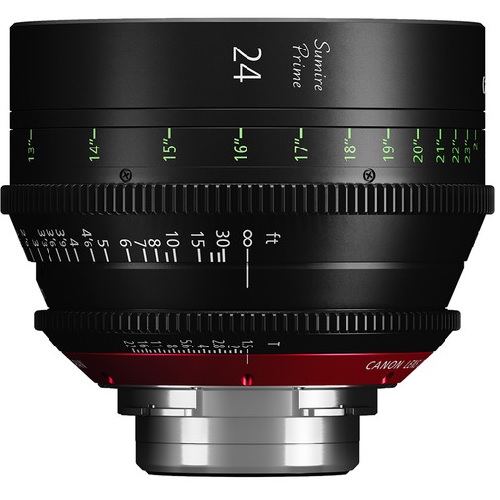 ---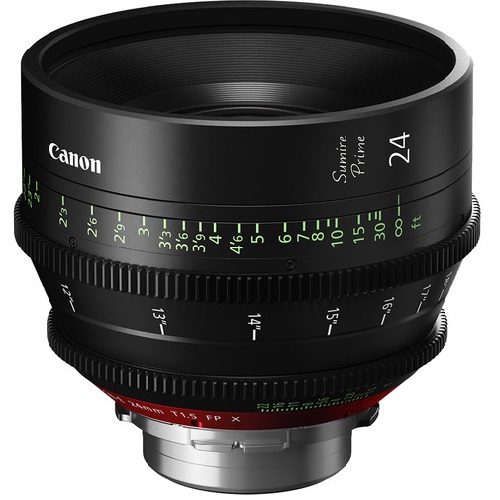 Our Take on the Canon 24mm Sumire Prime T1.5:
The Canon 24mm Sumire Prime T1.5 features a PL mount and has focus scales marked in feet. The Sumire lens series has created fun facial close-ups across all ages, genders, and ethnicities. As the lens reaches its most comprehensive distance, this effect increases. The 24mm has a maximum T-stop of 1.5 and has an 11-blade iris for a fun bokeh that provides round, natural-looking, out-of-focus highlights. The lens's barrel features 300° smooth rotation from near focus to infinity, giving you a high level of accuracy and clear direction.
---
The Canon 24mm Sumire Prime T1.5 gives the best results for the interchangeable Canon DSLR models. The Sumire model of Canon lenses is available on various focal lengths, and among them, the lenses with 24 mm focal length are getting popular. It consists of several specs that have made it popular among users. This manual focus prime lens is enough to capture a big frame. It is a model that comes with Super 35 sensors to get 4K images, and every time the resolution will be a center-to-edge one to provide the best results to their users.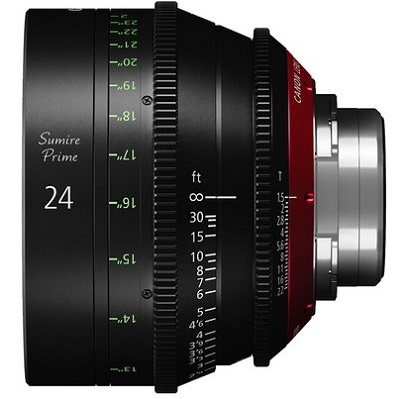 ---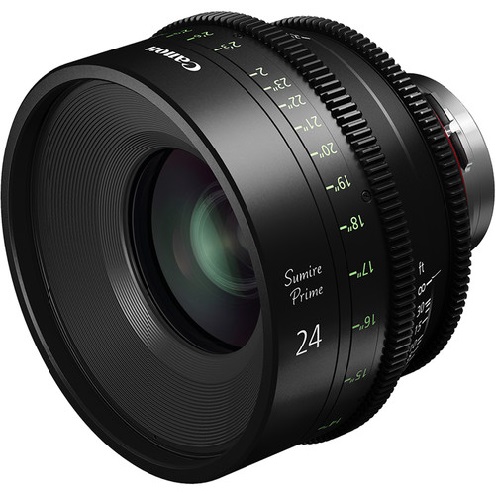 If you search for a lens that provides easier swaps for a lens, the Canon 24mm Sumire Prime T1.5 can be an ideal one. Iris gear positions have made it possible for the users. Moreover, the front barrel diameter for the product is 114mm that remains mostly the same in all of the Canon Sumire models. The lens has designed to minimize the error with the focal length. It provides focal distance markings on both sides of the barrel, with the rear markings on an angled surface, making it readable from either side of the camera. You can even read them in low light as some of the markings are made in phosphorescent color. The focus rotation of the lens is 300 degrees, which generates the best results to capture an object or a person's high-resolution images.
TOP 10 KEY FEATURES:
| | |
| --- | --- |
| Focal Length: | 24 mm |
| Horizontal Angle of View: | Full Frame: 73.7° |
| Minimum Focus Distance: | From 12" / 30.5 cm(20cm) |
| Iris Blades: | 11 |
| Maximum T-Stop: | T1.5 |
| Gear MOD & Pitch: | Focus: 0.8 MOD / 32 Pitch; Iris: 0.8 MOD / 32 Pitch |
| Front Diameter: | 114 mm |
| Filter Thread: | 105 mm |
| Focus Scales: | Imperial |
| Focus Rotation: | 300° |
Included in the box:
Canon 24mm Sumire Prime T1.5 (PL Mount, Feet)
Front Lens Cap
Rear Lens Cap
Payment & Security
Your payment information is processed securely. We do not store credit card details nor have access to your credit card information.
Canon 24mm Sumire Prime T1.5 (PL Mount, Feet)