Description
Dell WD19 130W Docking Station, Black, has a dual display port, USB C type port, HDMI functionality, compact design, and is lightweight
Dell WD19 130W Docking Station is a complete value-for-money product from the well-known multinational company, Dell. The company launched this product to help a technical person maintain their work-life balance. It is a must for multitaskers, gamers, video editors, graphics designers, or even for an entertainment lover. Its functionality makes it a highly useful device. You can use it for computer games or access new devices. You can attach various devices including flat panel displays or a digital camera. It is compatible with different devices.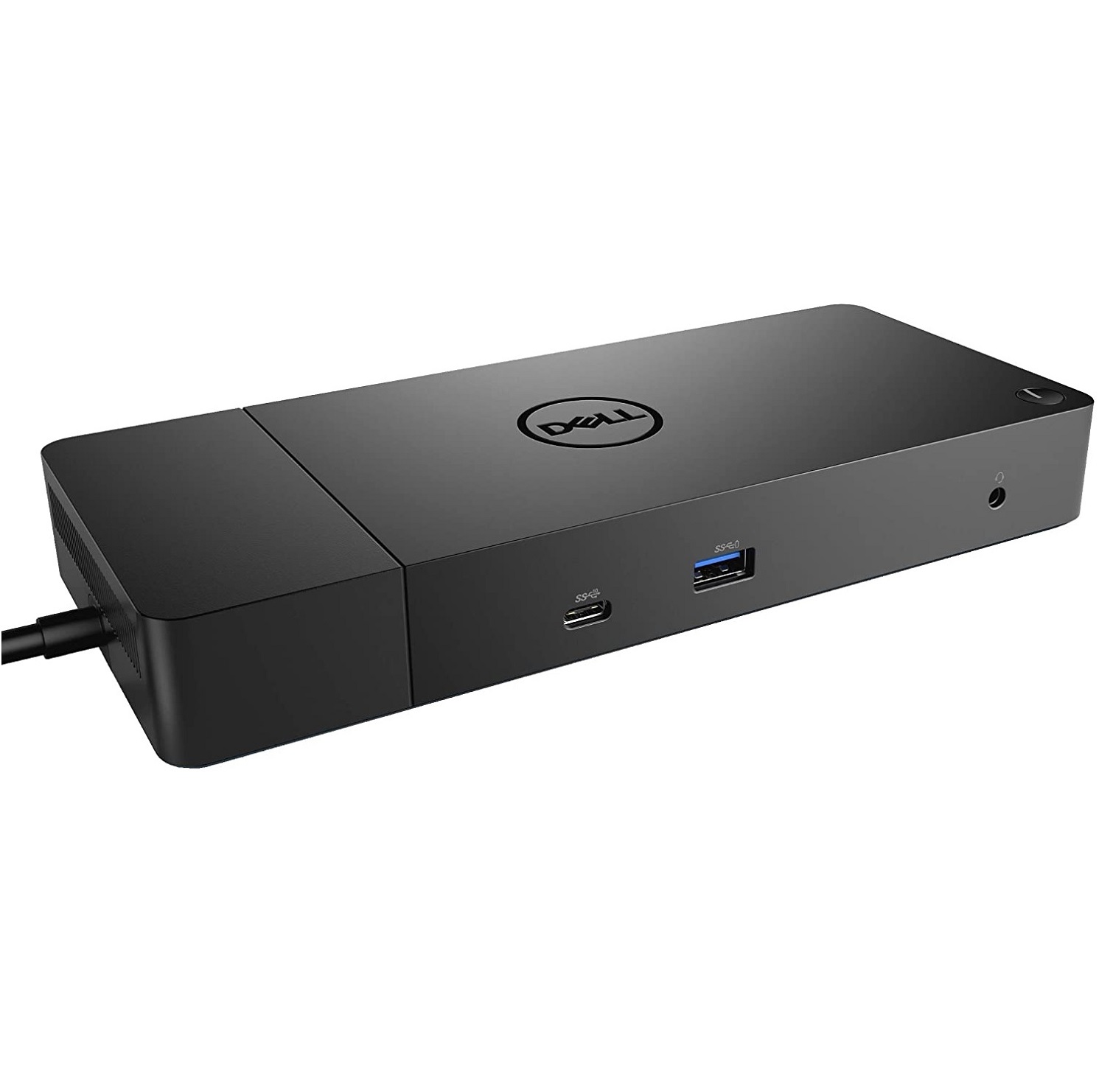 ---
Our Take on the Dell WD19 130W Docking Station, Black:
Dell WD19 130W Docking Station brings portability between home and office as you convert your laptop into a big-screen desktop through it. Come home and plug the laptop with the docking station and keep working as per your wish. You do not need to bother about charging the laptop. The product will charge the laptop too. It is powered by a 130 watt 120/230 V AC power adaptor that charges the laptop at a fast speed. It is capable of charging up to 80 percent in one hour when the laptop is not in use. If you own a laptop or have a desktop computer with a small screen, no need to go for purchasing a new desktop. Start working at a bigger display through the docking station.
---
Dell WD19 130W Docking Station is light in weight. It weighs 1 pound so you do not feel difficulty in carrying it from home to work or other places. It can easily settle into your backpack. Dell has also added a useful feature of Gigabit Ethernet RJ45 in this product which lets you connect through wired networks. Your data is completely safe as the data transfer through various layers makes it difficult for hackers to intrude in any way. Additionally, it has safety features like PXE boot, Wake-on-LAN, and more.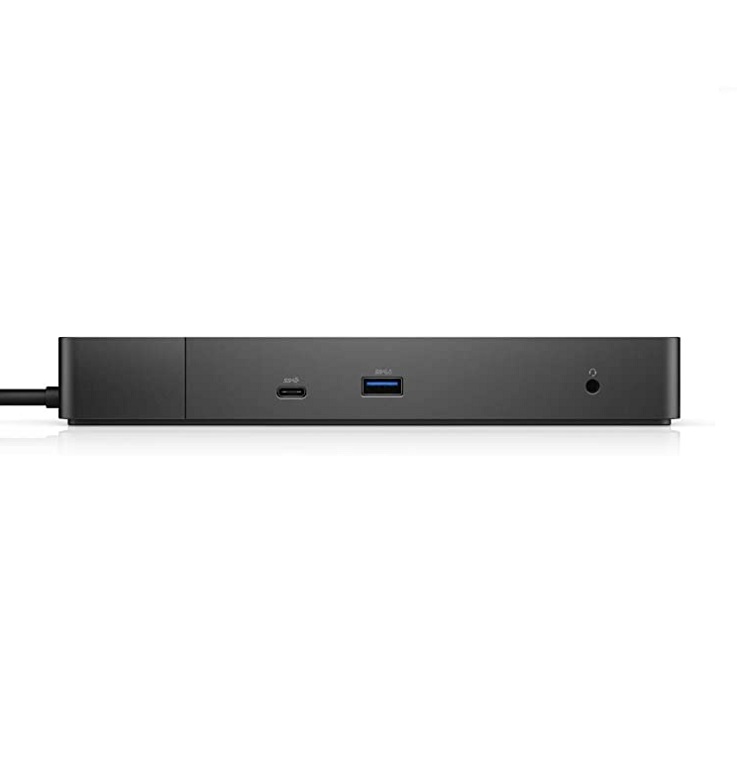 ---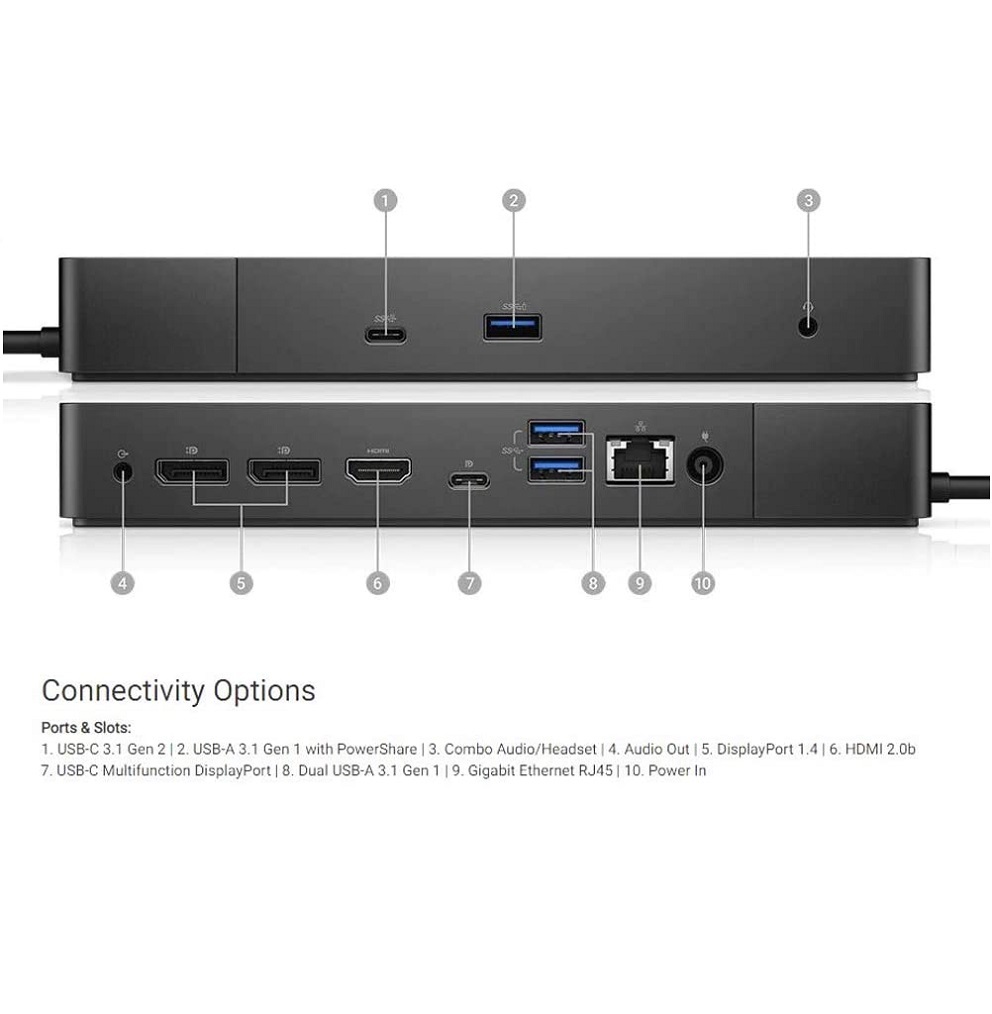 Dell WD19 130W Docking Station does not require a frequent reboot. It is powered by Microsoft System Center Configuration Manager and Dell Client Command Suite. These two features let you continue your work smoothly and seamlessly even in case of firmware update. Placing the product for safe and comfortable use is also easy. It has a VESA mount. You can use that to settle in behind the monitor or keep it under the workstation. A user always worries about two important points:- Data transfer speed and hanging issue. We give 10 out of 10 to this product on that ground. It transfers data at a speed of up to 10 Gbps without any hanging issue.
TOP 10 KEY FEATURES:
| | |
| --- | --- |
| Weight: | 1 pound |
| Product Dimension: | 3.5 x 1.1 x 8.1 inches |
| Power: | 130 W ac |
| USB Type-A: | 3.1 Gen 1 with PowerShare |
| USB Type-C: | 3.1 Gen 2 |
| HDMI Port: | 2.0B |
| Number of HDMI Ports: | 1 |
| Data Transfer Capacity: | 10 Gbps |
| Cable Length: | 1 m |
| Color: | Black |
Included in the box:
Dell WD19 130W Docking Station (Black)
Payment & Security
Your payment information is processed securely. We do not store credit card details nor have access to your credit card information.
Dell WD19 USB Type-C Docking Station with 130W AC Adapter