Description
DJI Shoulder Bag for Mavic Pro with space for remote control, smartphone, and up to four batteries, Hold Additional Accessories, Lightweight, Compact, Durable, Water Resistant, and Ideal for Touring
DJI Shoulder Bag for Mavic Pro is a must for every Quadcopter lover. As the flight comprises various accessories and other tools, carrying from one place to another is always a problem for anyone. If you are only using your Mavic Pro in your locality without exploring the other parts of the world, you are literally under-utilizing your drone. Mavic Pro is made to work in all types of working conditions. Bring this shoulder bag and take your drone to anywhere you want without worrying much about the safety of your device.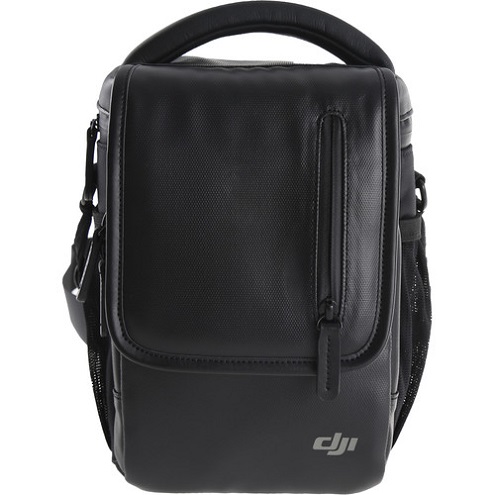 ---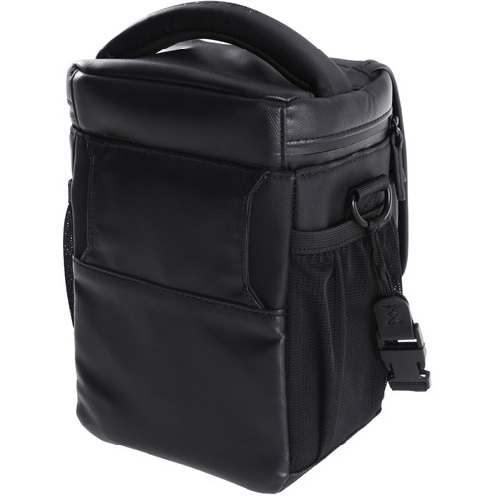 Our Take on DJI Shoulder Bag for Mavic Pro:
DJI Shoulder Bag for Mavic Pro is capable of holding your Mavic Pro along with four additional batteries, smartphones, and other miscellaneous items. It is a shoulder bag so you can hang it in style. You can also carry the bag by holding the strap in your hand. Based on your preference and comfort, you can choose any way of carrying it. It might sound expensive, but the way it supports your Mavic Pro is phenomenal. It adds another dimension of style to you and people even start recognizing you with the bag. The bag looks stunning and is made with superfine quality. Thus providing all the support you need to carry your device from one place to another.
---
DJI Shoulder Bag for Mavic Pro can also be used as a Laptop bag in case of any need arises. You can carry a small to moderate size laptop with all its accessories in this shoulder bag. It is a fine-quality bag with big pockets, divider, and multiple zippers. Depending on your use and preference, you can use those pockets for carrying various items. From the bottom, the bag provides additional support so that in case of any mishandling, there is no damage to your device. It looks small but capable of supporting all the items needed with Your Mavic Pro.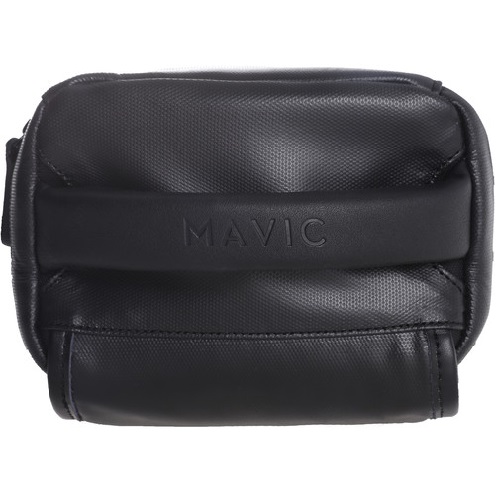 ---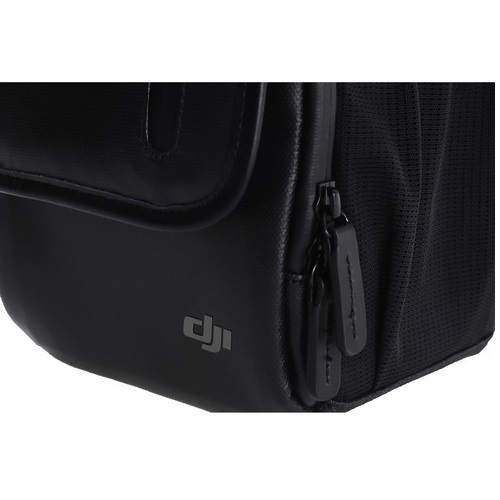 DJI Shoulder Bag for Mavic Pro is elegantly designed and made to last very long. You get water resistance with the bag to some extent that makes it more useful even in case of unfavorable working conditions. The build quality is outstanding and when you touch it, you get a sense of perfection and durability that this bag offers. You can even run after putting Mavic Pro and other accessories in the bag. There is a hand strap that you can use for carrying by hand in case of short distance travel on foot.
TOP 10 KEY FEATURES:
| | |
| --- | --- |
| Exterior Dimensions: | 17.5 x 12.5 x 21 cm |
| Weight: | 3 kg |
| Smartphone Compartment: | Yes |
| Ideal for: | Mavic Pro |
| Carrying Mode: | Shoulder, Hand |
| Carries Flight Batteries: | Yes (Up To Four) |
| Portable: | Yes |
| Weight: | Approx 1 Pounds |
| Divider in the Bag: | Yes |
| Carries Additional accessories: | Yes |
Included in the box:
DJI Shoulder Bag for Mavic Pro
Payment & Security
Your payment information is processed securely. We do not store credit card details nor have access to your credit card information.
DJI Mavic Bag CP.PT.000591 Portable Should Bag, Black