Description
If you are looking for a low ISO film, this new Ilford FP4 125 is definitely worth choosing. In addition to its very high quality, it is an excellent all-rounder suitable for many different applications. This is one of the cheapest black and white movies out there, you should definitely try it.
The Ilford FP4 Plus is a traditional negative film of medium sensitivity. The high definition fine grain variant is very popular. The film has a nominal sensitivity of 125/22 ° ISO at common chemistry, and its ultra-wide exposure allows exposures of less than two degrees or greater than six degrees while preserving additional elements of the frame.
The FP4 Plus is ideal for common photo applications as well as for copying and negatives. Most often this product is commissioned by people for scientific, industrial or technical photography.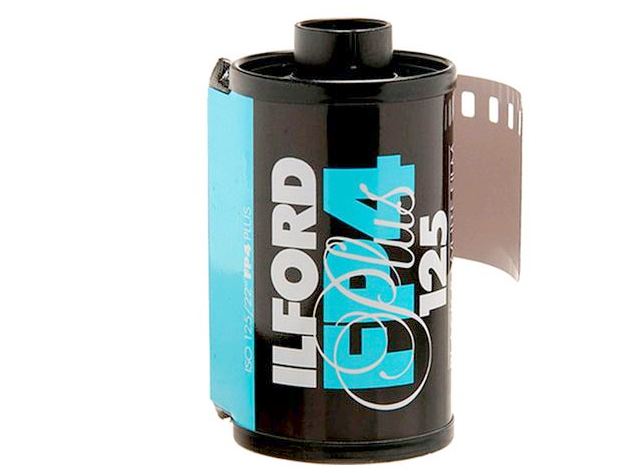 ---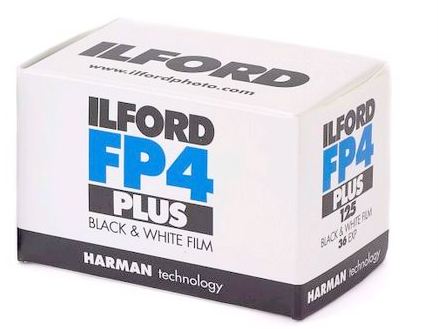 Our Take on the Ilford FP4 Plus:
The Ilford FP4 Plus is an excellent low ISO black and white negative film. A great advantage of the product is the ability to obtain good results with large deviations of exposure. Even if the frame is six degrees underexposed or two degrees underexposed, that shouldn't be a problem.
The Ilford FP4 Plus is ideal for sessions held in daylight. Images recorded on the FP4 Plus are characterized by exceptional sharpness, extremely fine grain, precise edge sharpness, and the depth of tone required to create very large prints and scans.
---
The ultra-fine grain is recommended for high quality photography both outdoors and indoors, especially if you want very high magnifications. ILFORD products are the highest standard in analog black and white photography. Negatives, all-weather RC polyethylene and FB barite papers, chemicals and all-weather filters have been produced and refined for over 100 years.
The Ilford FP4 125 sets the basic for low speed black and white film. It's a very crisp film with a lot of contrast. It retains highlights well, has nice midtones and lots of shadow detail. Ilford FP4 is almost 10 years older than its competition, it is based on older technology, it has excellent classic quality.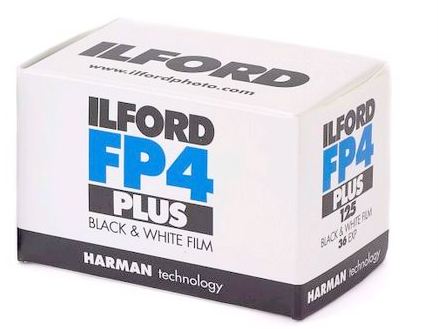 ---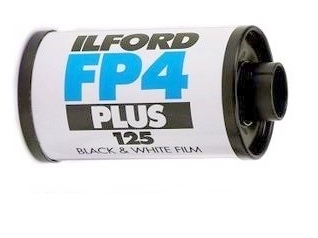 With the Ilford FP4 plus, the company, like most of its negatives, is a bit more sensitive to exposure and manipulation. Of course, the less light there is, the stronger the forcing effect will be. The film can be developed by any co-developer, is fine grained, and has many halftones. Universal use, suitable for portraits, landscapes, reportage, architecture, wedding photography and nude photography.
TOP 10 KEY FEATURES:
Film Format:
35mm
Number of Exposures:
36
Film Type:
Panchromatic B&W Negative
Film Speed:
ISO 125
Film Processing:
Standard Black and White Chemistry
Film Base:
Acetate
Number of Rolls:
1
Layer Thickness:
125.0 µm
Package Weight:
0.07 lb
Box Dimensions (LxWxH) :
2.4 x 1.55 x 1.5"
Included in the box:
Ilford FP4 Plus Black and White Negative Film (35mm Roll Film, 36 Exposures)
Payment & Security
Your payment information is processed securely. We do not store credit card details nor have access to your credit card information.
Ilford FP4 Plus - Black & white print film 135 (35 mm) ISO 125 36 exposures #164