Description
The Leica APO Summicron-SL is a commendable model that has won the hearts of many wholesale photographers. This is because advanced equipment is durable and highly efficient in a compact size.
The APO-Summicron-SL is an optically enhanced short prime lens. Thousands of professionals involved in photography and videography prefer this particular model. Marked with f/2 ASPH, this equipment from Leica is designed for L-mount full-frame mirrorless cameras. The most significant advantages of this device:
Bright f/2 maximum aperture for superior depth-of-field control
Aperture range: f/2 to f/22
This system is suitable for use in imperfect lighting conditions
The minimum focus distance is 50 cm
The manufacturer prefers glass with abnormal partial dispersion
Advanced optics system weighs only 720 g
---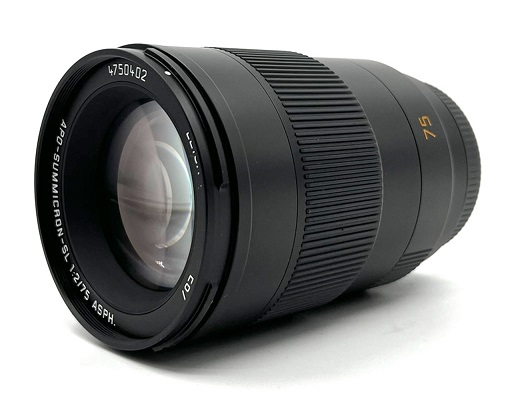 Our Take on the Leica APO-Summicron-SL 75mm f/2 ASPH. Lens:
This manufacturer is always all right with optics and electronics. The internal mechanism uses a single aspherical element to reduce spherical aberrations. Multi-layered, which was applied by the manufacturer, optimally to reduce flare and ghosting. Contrast when working in strong light will be in every shot. Even if you are a professional, you are unlikely to find a reason to nitpick. In most cases, after 3-5 shots with the Leica APO Summicron-SL, people find that this is their best equipment. But there is only one way to check it — to order the equipment and wait for delivery.
---
This manufacturer has done everything to suppress color stripes and chromatic aberrations. In terms of providing high definition and color accuracy, this APO-Summicron-SL is one of the most successful models. The back element is covered with AquaDura technology. Spacers have been integrated into the lens design to facilitate handling in challenging environments. It is definitely the best equipment for filming the following:
Family outdoor recreation
Portrait photo session on the occasion of the next holiday
Preparation of marketing materials
Another wedding photo session
Photography for corporate events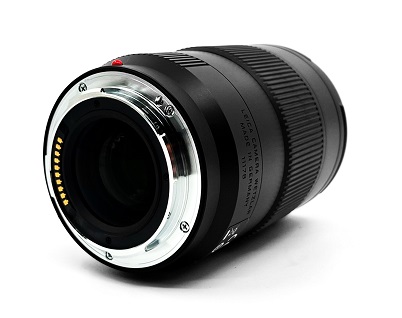 ---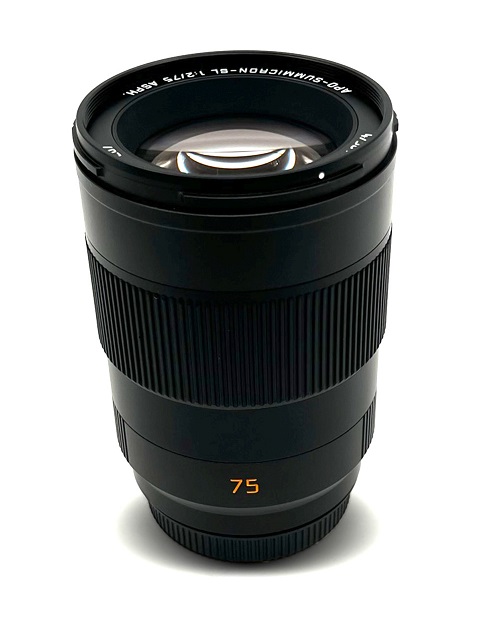 This short telephoto lens is designed for Leica full-frame mirrorless cameras. The new model marked 75mm f/2 is L-mount compatible, but can also be used with APS-C devices. When using adapters, the focal length is 112.5 mm. Although this does not affect other technical characteristics in any way.
The optical excellence of this model is complemented by the Dual Syncro Drive stepper motor. Such electronics provide fast and quiet autofocus operation. The floating element system maintains consistent image quality throughout the focusing range. You should definitely order this product if you are looking to improve your photographic prowess any time soon.
TOP 10 KEY FEATURES:
Lens Mount:
Leica L
Format Compatibility:
Full-Frame
Focal Length:
75mm
Aperture Range:
f/2-f/22
Angle of View:
31.8°
Minimum Focus Distance:
50 cm
Maximum Magnification:
0.2x
Autofocus:
Yes
Dimensions (ø x L):
73 x 102 mm
Weight:
720 g
Included in the box:
Leica APO-Summicron-SL 75mm f/2 ASPH. Lens
Lens Hood
Lens Bag
Payment & Security
Your payment information is processed securely. We do not store credit card details nor have access to your credit card information.
Leica APO-SUMMICRON-SL 75mm f/2 Aspherical Lens for SL & T System Cameras