Description
Leica Summilux-SL 50mm f/1.4 ASPH. guarantees high optical effectiveness at all times. Its major attributes include Full-Frame Format, Maximum Aperture of f/1.4, Two Aspherical Elements, 4 Anomalous Partial Dispersion Elements, Multi-Layer Coating, Internal Focus, Non-Rotating Filter Ring, Dust and Moisture-Resistant Design, and so on.
If you are searching for a lens for undemanding photography, this is the right product for you. It gives you more control over depth of field, and that is why you can use selective focus to capture your images. There are two aspherical elements in its optical design, which help in reducing spherical aberrations and distortion. As a result of this, you will be able to shoot sharply so that your viewers will be highly delighted. It boasts of four partial dispersion elements for reducing the effect of aberrations on your works. With its maximum aperture standing at f/1.4, you don't need to worry when working areas with poor lighting.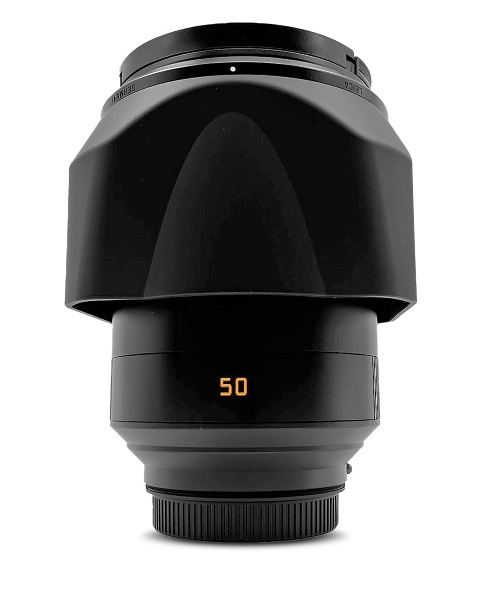 ---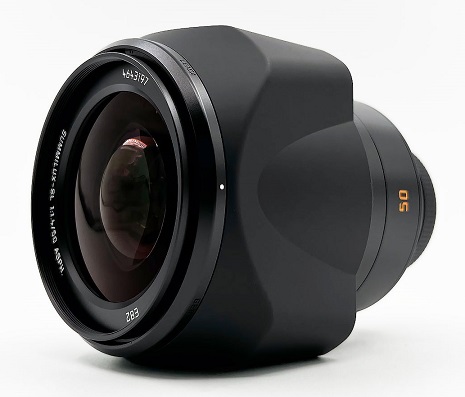 Our Take on the Leica Summilux-SL 50mm f/1.4 ASPH:
The Leica Summilux-SL 50mm f/1.4 ASPH. Lens is an ideal product to rely on, especially if you care about quality pictures. It comes with a Leica-designed microprocessor so that autofocusing can be accurate. There is an iris diaphragm control, which comes with quiet gearing for maximum effectiveness. You will like its focus ring that enables you to counteract autofocus whenever you wish to do so. The focal length of this lens is 50 millimeters making it easier for you to get the most desirable shots always. It is specially designed for effective decrease in chromatic aberrations as well as color fringing so that you can realize sharp, clear shooting.
---
Besides, it boasts of a minimum aperture of f/22, hence, it is very popular among online shoppers. It makes use of the L-mount so that accurate data exchange between the lens and camera can be enhanced. Its angle of view stands at 47.9° meaning that you won't have issues getting an adequate coverage of your subjects not minding where you are located. It has a maximum magnification of 0.1x for taking precise shots that will meet your expectations. With its autofocus as well as 11 elements in 9 groups of optical design, getting the most satisfactory results is a piece of cake.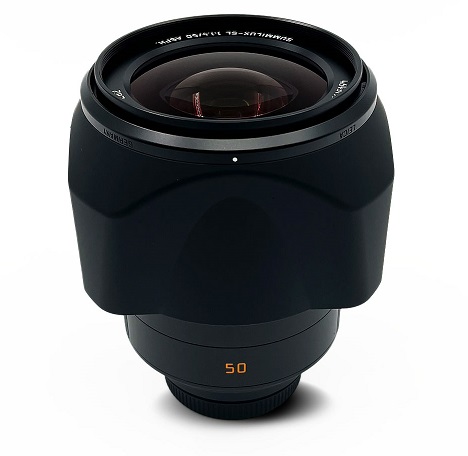 ---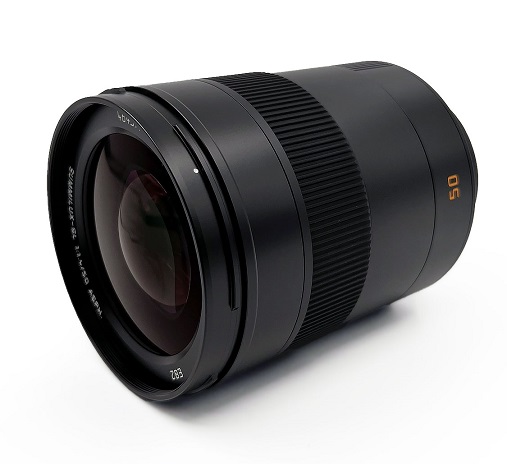 Also, this lens gets high level of coating, and that is why you can use it in harsh weather conditions without fear. With its frontal filter standing at 82 millimeters, it is easier for you to shoot accurately. You will like its compactness as it measures 8.8 by 12.4 centimeters, hence, you can conveniently handle it during operations. It weighs 2.34 pounds so that manouvering it will not be a problem.
Specifications:
| | |
| --- | --- |
| Focal Length: | 50mm |
| Maximum Aperture: | f/1.4 |
| Minimum Aperture: | f/22 |
| Lens Mount: | Leica L |
| Angle of View: | 47.9° |
| Minimum Focus Distance: | 1.97' / 60 cm |
| Maximum Magnification | 0.1x |
| Format Compatibility: | Full-Frame |
| Optical Design: | 11 Elements in 9 Groups |
| Focus Type: | Autofocus |
Included in the box:
Leica Summilux-SL 50mm f/1.4 ASPH. Lens
Front and Rear Lens Caps
Lens Hood
Payment & Security
Your payment information is processed securely. We do not store credit card details nor have access to your credit card information.
Leica Summilux-SL 50mm f/1.4 ASPH. Lens (11180)