Description
The Lowepro Whistler Backpack 450 AW II (Gray) possesses the capacity to hold a DSLR and 10 lenses. It has organized pockets for particular items along with padded inserts for drone kits!
Lowepro 450 Whistler Backpack AW II is one of the best and affordable backpacks with numerous convenient features. The bag comes with endless options for holding accessories and all slots are designed in a well-organized way. Along with various capacity features, it comes with comfortable handling features too. It has compression straps on the front and each side can hold a tripod, a monopod, and a trekking pole. What's more, it is durable and weather-resistant as it is constructed with nylon.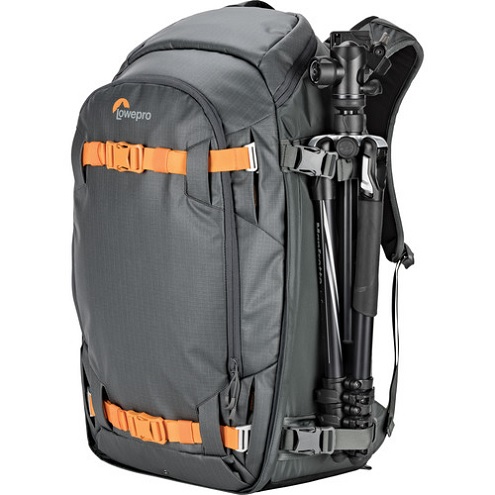 ---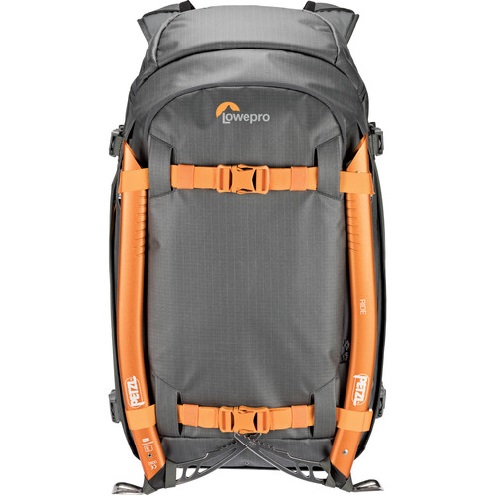 Our Take on the Lowepro 450 Whistler Backpack AW II (Gray):
The Lowepro Whistler Backpack 450 AW II has a camera compartment that can carry a DSLR, 70-200 mm lens, eight additional lenses, and a shoe-mount flash. It can also carry two mirrorless cameras, ten lenses, and a flash or lens. The backpack is designed with padded, touch-fastening, and removable dividers that make the backpack compartment organized for particular equipment. It is enhanced with features for folding drones and flight controllers. Added to the main compartment a front-facing zippered panel is attached with a 180° downward opening.
---
The main compartment of the Lowepro Whistler Backpack 450 AW II has a zippered panel which is a memory card slot. Two zippered slots hold hard drives, portable batteries, camera filters, and small electronics. It is complemented with an expandable front pocket with waterproof lining and a drain hole, which accepts wet outdoors equipment like a climbing helmet, shovel, or ice pick. In between the main compartment and the waterproofed front pocket, there is a sleeve that can accommodate a 15" laptop. The backpack is also designed with top-opening accessory slots for pairs of sunglasses, snacks, or headphones.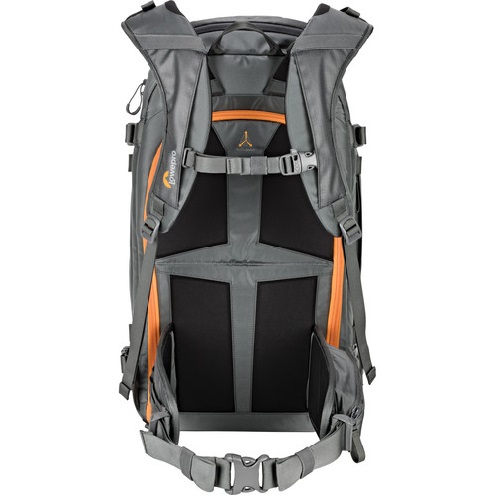 ---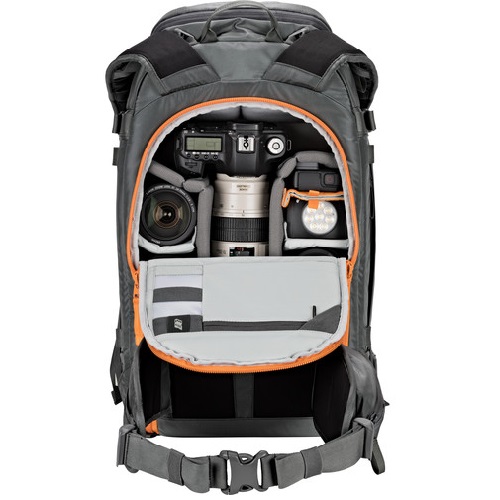 Lowepro Whistler Backpack 450 AW II comes with top-handled or manageable, padded shoulder straps. It is featured with an adjustable sternum strap and padded waist belt with accessory pockets. And the padded back panel of the bag gives lumbar support. It uses a seam-sealed cover that protects it from heavy rain. The maximum volume of the bag is 45 l and it weighs 3.1 kg.
TOP 10 KEY FEATURES:
| | |
| --- | --- |
| Space Design: | Accessory Loops, Adjustable Interior Dividers, Laptop Compartment, Removable Interior Dividers |
| Carrying/Transport Options: | Top Handle, Waist Belt |
| Compartment Dimensions: | 11.4 x 16.5 x 7.1", 13.4 x 19.7 x 3.1", 10.6 x 5.9 x 3.9" |
| Laptop Compartment Screen Size: | 15.0" |
| Dimensions of the Laptop/Tablet Compartment: | 10.6 x 15.0 x 0.8" |
| Exterior Dimensions: | 12.99 x 23.62 x 10.04" |
| Exterior Material: | Nylon |
| Type of Closure: | Zipper |
| Water Resistance: | Rain Cover, Water-Resistant Material |
| Interior Dimensions: | 11.42 x 16.54 x 7.09" |
Included in the box:
Lowepro Whistler Backpack 450 AW II (Gray)
10 x Divider
2 x Drone Insert Pad
Rain Cover
Payment & Security
Your payment information is processed securely. We do not store credit card details nor have access to your credit card information.
Lowepro LP36874-PWW Pro Runner Camera Backpack - Black