Description
Monoprice USB Type C to HDMI 3.1 Cable - Black with 3 Feet length, up to 5Gbps speed capability, 4K@30Hz, Plug & Play features, Surface Book 2, Dell XPS 13, Dell XPS 15, HP Spectre x360 and durable quality
Monoprice USB Type C to HDMI 3.1 Cable is useful in connecting your PC, Tablet, Notebook, or other devices with an HDMI-equipped display. It is capable of providing you up to 4k resolution (3840 x 2160 @ 30 Hz) display. You can enjoy high-definition audio and video on your HDMI-compatible device. The cable has backwards compatibility with 1080p and 720p. Mirror your digital device to another screen or choose the bigger screen of your HDMI TV or projector for display.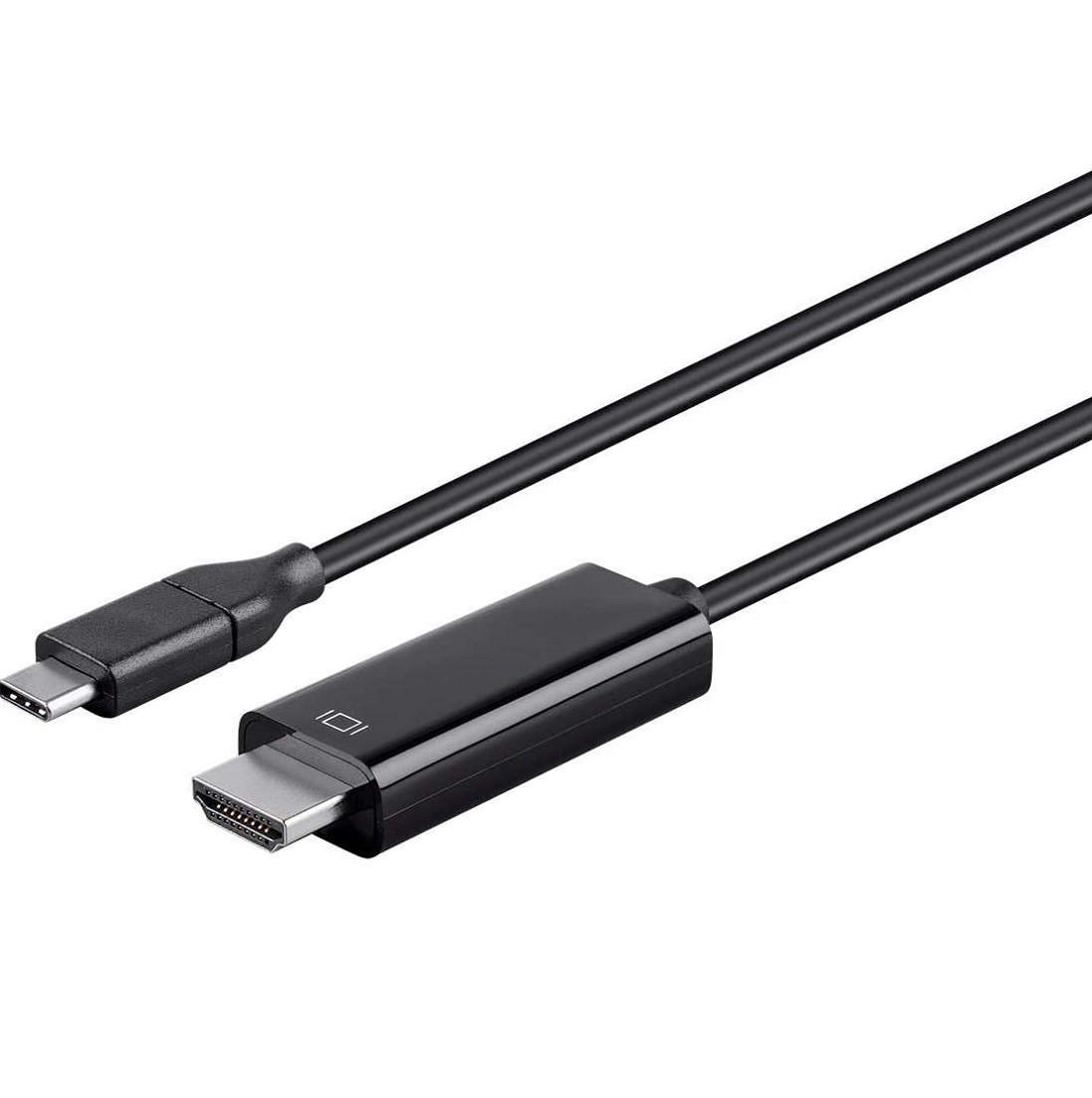 ---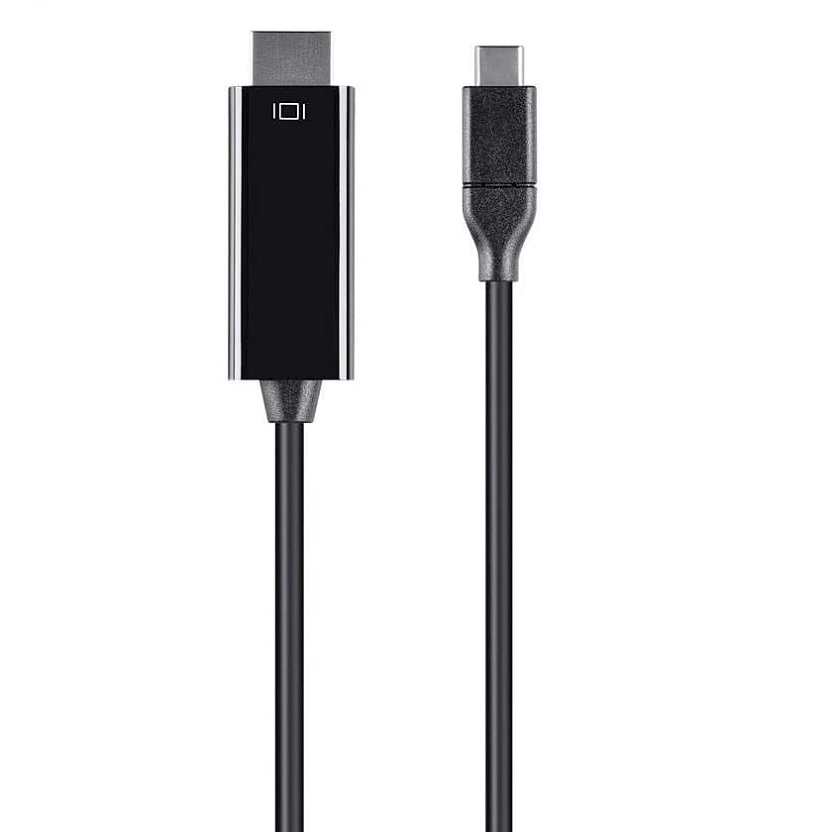 Our Take on Monoprice USB Type C to HDMI 3.1 Cable – Black:
Monoprice USB Type C to HDMI 3.1 Cable is a truly plug-and-play tool. You do not need to download any drivers or software for making use of it. You need to plug the HDMI side to your HDMI-enabled device and USB-Type C to your computer, laptop, desktop, or any other device. You need to have some basic technical idea to use the cable. Please note that, while plugging ensures that you are using it by taking a closer look at the pin design and structure. Do not put high pressure while connecting as it may damage your cable or the device connection point.
---
Monoprice USB Type C to HDMI 3.1 Cable is easy to use product and enhances the usability of your device at many folds. It gives you a whole range of flexibility to change your preferred display anytime anywhere. It is so easy that you can plug and unplug many times a day depending on your requirement and preference. The length is 3 feet, which may be considered a good length if both your devices are located at arm's length.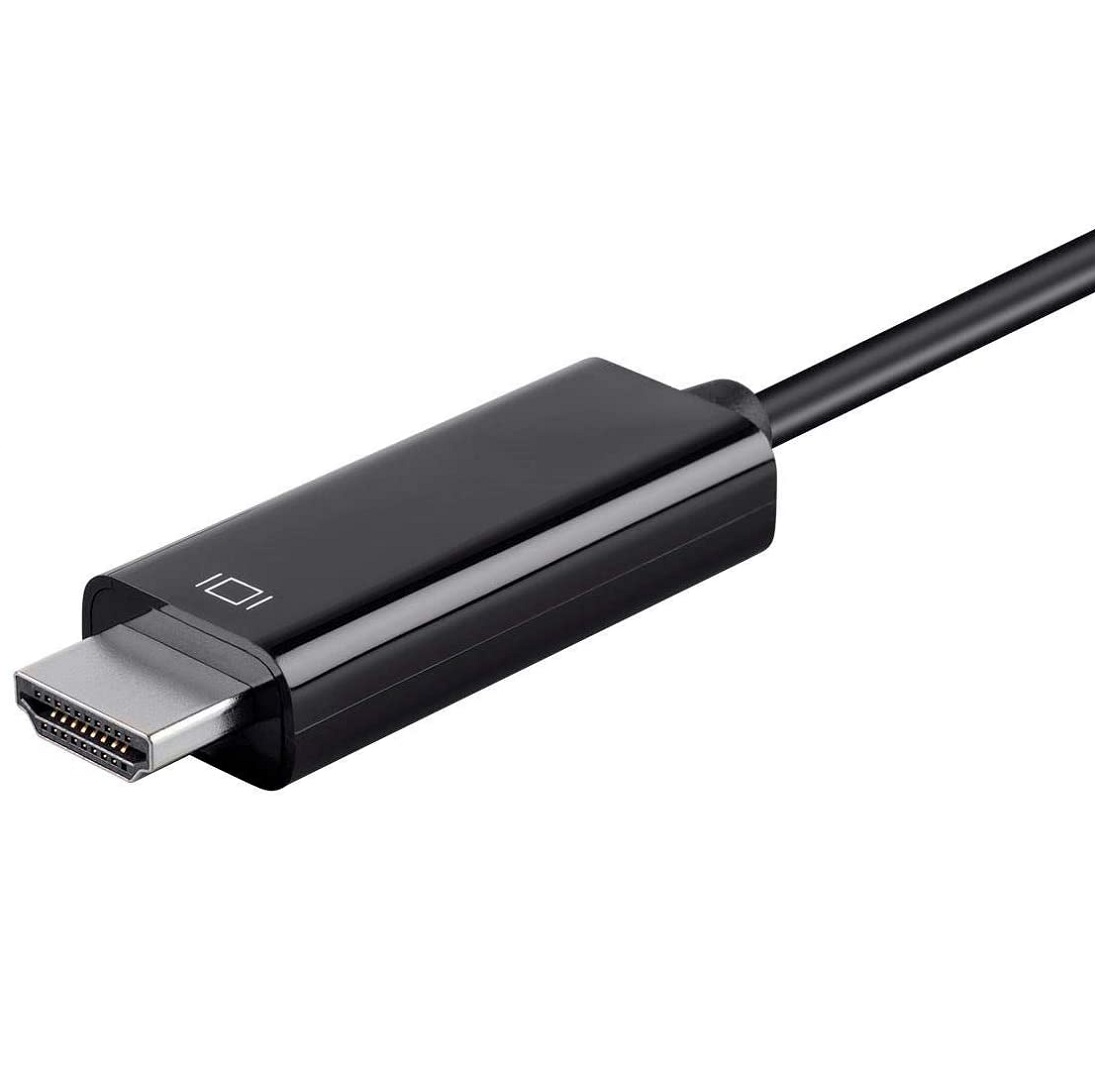 ---
Monoprice USB Type C to HDMI 3.1 Cable looks strong and capable of light to moderate mishandling. Most people use the cable for expanding their system's desktop area. Especially content creators, editors, graphics designers, gamers, and entertainers need to have a big screen due to their personal and professional obligations. If you have a 15-inch laptop, you do not need to spend much on buying a big-screen laptop. You can use the cable that will make it feasible to have your other screen as your laptop display. Even if you have a plan to purchase a device with a big display, you can postpone it if you have a spare screen at home.
TOP 10 KEY FEATURES:
| | |
| --- | --- |
| Connector Type: | USB 3.1 to HDMI |
| Cable Length: | 3ft |
| Plag & Play: | Yes |
| Compatible with: | Surface Book 2, HP Spectre x360, Dell XPS 13, 15, and any other device with USB-Type C Port |
| Manufacturer: | Monoprice |
| Video Quality: | 4K@30Hz |
| Data Speed Capability: | 5 Gbps |
| Display Mirroring: | Yes |
| Weight: | 1.6 ounces |
| Product Dimensions (L x W x H): | 5.2 x 5.45 x 0.65 inches |
Included in the box:
Monoprice USB Type C to HDMI 3.1 Cable - Black
Payment & Security
Your payment information is processed securely. We do not store credit card details nor have access to your credit card information.
Monoprice USB 3.1 Type-C to HDMI Cable 4K@30Hz, 3ft