Description
Nintendo Switch with Neon Blue and Neon Red Joy-Con - HAC-001(-01) with All Nintendo Switch Games compatibility, 4.5 to 9 hours battery life, 6.2" Touch Screen, and great for TV, Tabletop, and Handheld Modes
Nintendo Switch with Neon Blue and Neon Red Joy-Con gives you the power to play the game anytime, anywhere. Use it with the Nintendo Switch Dock or use it in a portable way, It always suits the gamers. At home, place it in the dock and connect the system to the TV and play the game with your family/friends from the comfort of your home. Wanted to go outside? Simply lift the switch from the dock and it will transition into portable mode and you get to enjoy the same gaming experience. Travel with the switch and keep playing in a portable mode.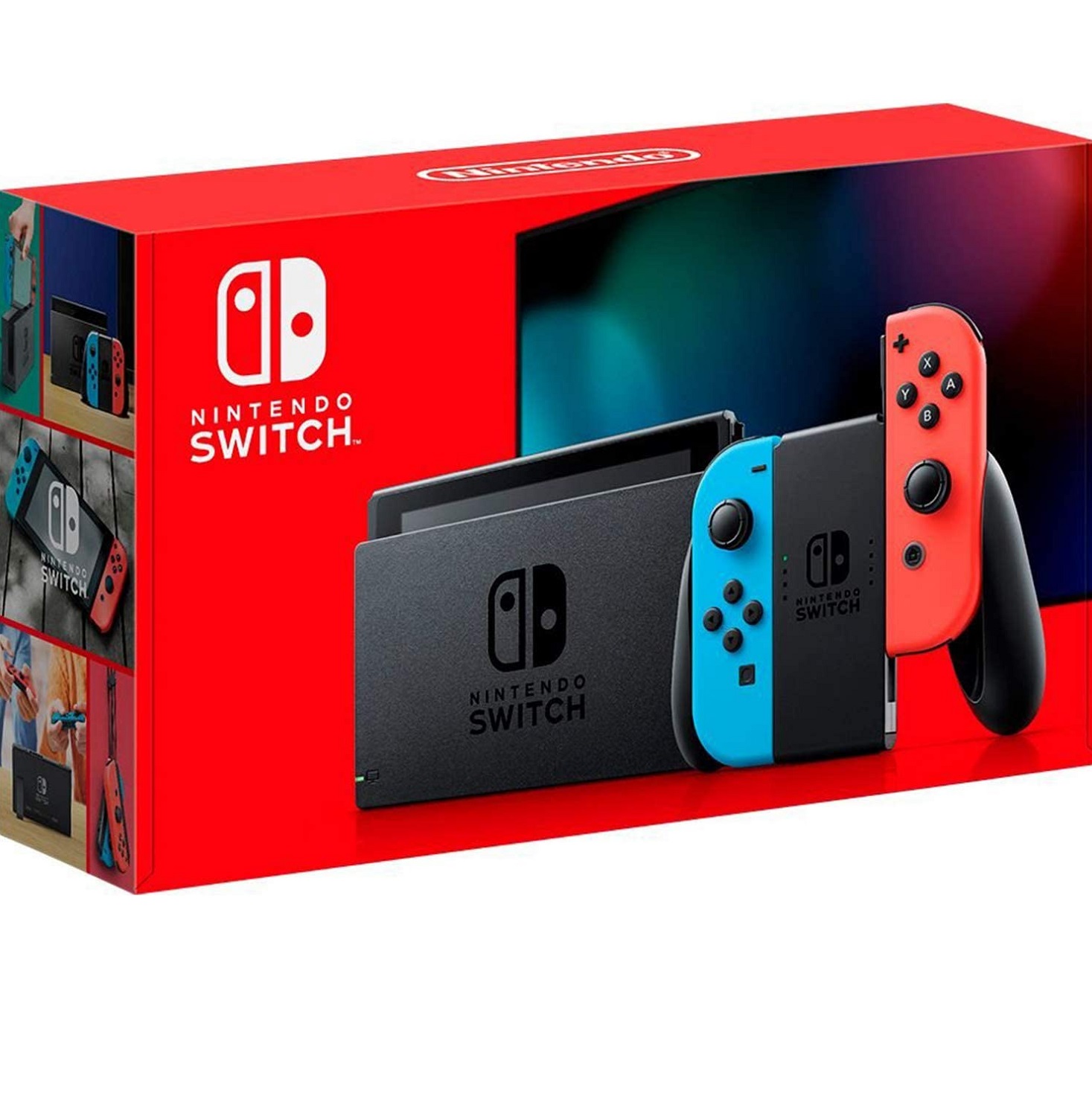 ---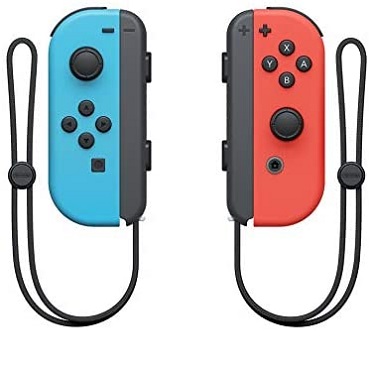 Our Take on Nintendo Switch with Neon Blue and Neon Red Joy-Con - HAC-001(-01):
Nintendo Switch with Neon Blue and Neon Red Joy-Con comes with a high-definition display that enhances the portability of the Nintendo Switch. The display brings a full home gaming experience whether you are playing in the park, airline, in a car, or anywhere else. You can share the Joy-Con for playing head-to-head when away from the dock. The switch can also be used in a tabletop play mode by propping up with an included stand.
---
Nintendo Switch with Neon Blue and Neon Red Joy-Con has a robust set of options for parental control and to make the gaming experience more enjoyable for all. Parents get the flexibility to set control on the system. Alternatively, they can use the free Nintendo Parental Controls Application to monitor gaming time and putting restrictions on games and in-game purchases. The system is compatible with all Nintendo Switch Games that make it a complete value for money gaming instrument.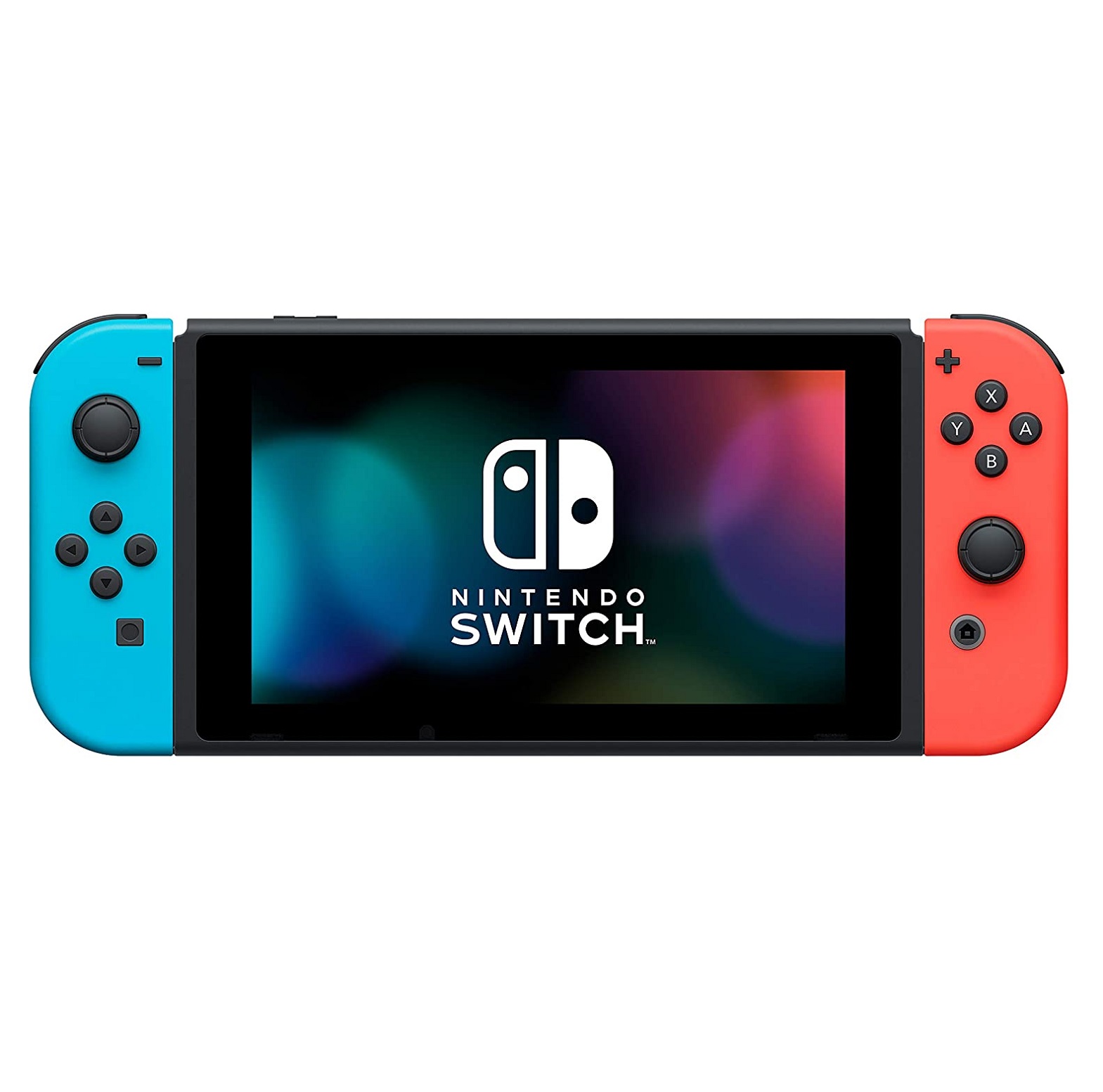 ---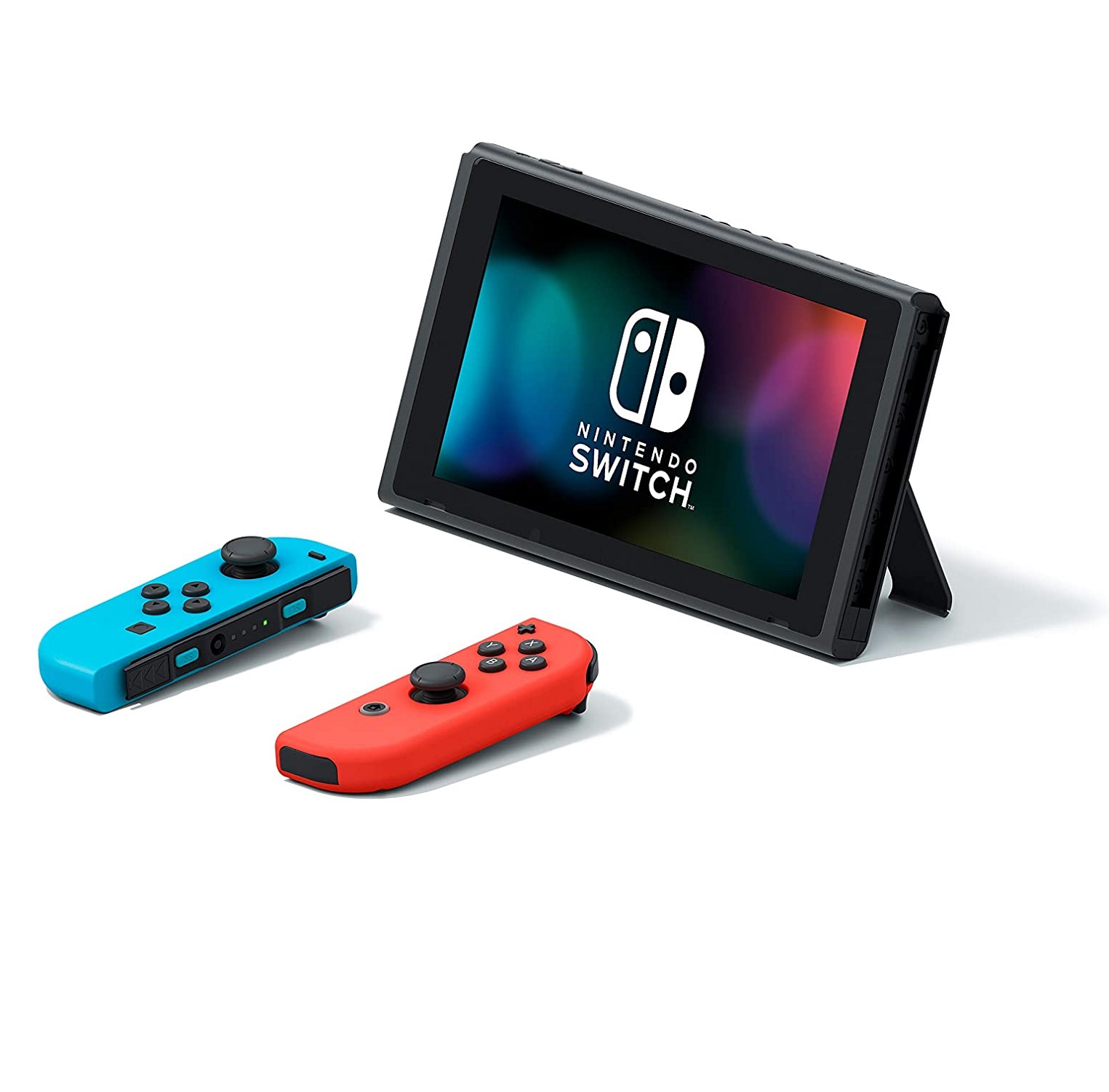 Nintendo Switch with Neon Blue and Neon Red Joy-Con can also be enjoyed with new play styles by using it in different innovative ways. One player can use both Joy-Con or two players can take one each. More than two Joy-Con can be used by purchasing separately to play in a multiplayer mode. There is a variety of gameplay options to explore for you. To make it more enjoyable, slip a set of Joy-Con into a grip accessory that mirrors a more traditional controller. Alternatively, you can select the optional Nintendo Switch Pro Controller. If you can arrange up to 8 Nintendo Switch systems, you can play a team game or multiplayer game in a local face-to-face gaming environment.
TOP 10 KEY FEATURES:
| | |
| --- | --- |
| Compatible Games: | All Nintendo Switch Games |
| Play Modes: | TV mode, Handheld, Tabletop |
| Parental Control: | Yes |
| Screen Size: | 6.2" Touch Screen |
| Battery Life: | 4.5-9 Hours |
| Joy-Con Controllers: | Yes |
| Nintendo Switch Dock: | Yes |
| Batteries: | 3 Lithium ion batteries |
| Dimensions (Height x Length x Depth): | 4" x 9.4" x .55" |
| Weight: | Approx 0.88 lbs |
Included in the box:
Nintendo Switch Monster Hunter Rise Deluxe Edition System - Switch
Payment & Security
Your payment information is processed securely. We do not store credit card details nor have access to your credit card information.
Nintendo Switch with Neon Blue and Neon Red Joy-Con - HAC-001(-01)