Description
Rokinon Xeen 14mm T3.1 Lens for Micro Four Thirds Mount is a fantastic cinema lens offering lockable internal focus, 9-blade iris, and micro four-thirds mounting capability!
Rokinon's Xeen 14mm T3.1 Lens is specially designed to be used as a cinema lens. It comes with a lockable internal focus design that minimizes breathing due to size changes while changing focus.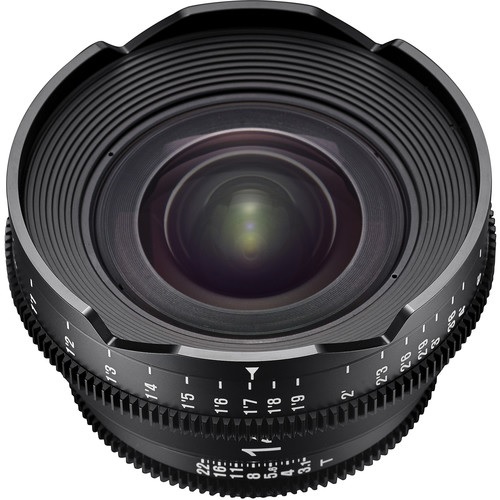 ---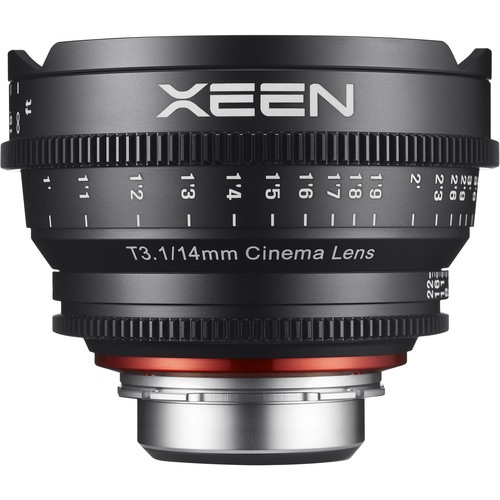 Our Take on the Rokinon Xeen 14mm T3.1 Lens for Micro Four Thirds Mount:
The multi-coated elements offer ]good contrast, glare prevention, and color-match to a factory standard, rendering minimal color shift. With this 14mm lens, you get a very wide angle of view on full-frame cameras, and a tighter angle of view on smaller formats.
---
You get dual-sided focus scales on the lens with markings in feet and dual-sided iris scales. These help you get the exact shot you desire. Further, the 9-bladed iris provides a rounded aperture for natural-looking highlights and bokeh. The lens offers manual focus and iris capabilities only. However, it incorporates cinema-style focus and iris gears.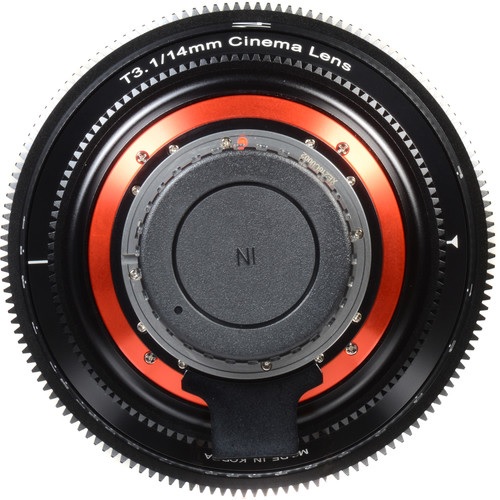 ---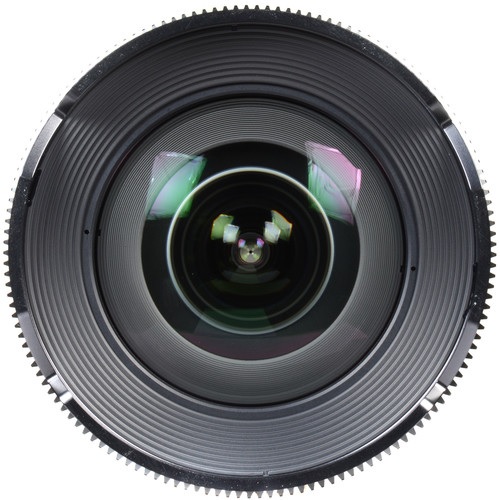 The lens offers quick interchangeability due to its standard 114mm front diameter. Further, it is compatible with matte boxes and focus accessories. You can even rotate the focus ring up to 200° from close focus to infinity, giving you high precision focus adjustments.
TOP 10 KEY FEATURES:
| | |
| --- | --- |
| Focal Length: | 14mm |
| Lens Mount: | Micro Four Thirds |
| Maximum T-Stop: | T3.1 |
| Diagonal Angle of View: | MFT: 76.3°; Full Frame: 115.7°; Super35: 98.2° |
| Minimum Focus Distance: | From : 11.0" / 27.9 cm |
| Iris Blades: | 9 |
| Focus Rotation: | 200° |
| Iris Rotation: | 300° |
| Dimensions (W x H): | 4.63 x 4.63" / 117.6 x 117.6 mm |
| Weight: | 41.4 oz / 1.2 kg |
Included in the box:
Rokinon Xeen 14mm T3.1 Lens for Micro Four Thirds Mount
Front Lens Cap
Rear Lens Cap
Payment & Security
Your payment information is processed securely. We do not store credit card details nor have access to your credit card information.
Rokinon Xeen XN14-PL 14mm T3.1 Professional Cine Lens for PL Mount Pro Video Cameras (Black)