Description
Are you interested in an easy-to-use microphone system with minimal configuration? If so, UwMic9 will not work for you. This model allows people to record clear and natural speech in any environment.
New Saramonic UwMic9 wireless system is a piece of equipment that most journalists will need. This model is mounted on any camera. Saramonic offers vloggers, journalists and any content creator an easy-to-use and UHF system. A comprehensive set of features and portability are the main features of this equipment. If video filming is your hobby, you should also pay attention to the following:
Powered by AA batteries providing up to 6 hours of battery life
Saramonic UwMic9 supports up to 8 microphones simultaneously connected
The system provides a maximum wireless communication distance of up to 330 feet
When the subject is farther from attached receiver, lower mode save battery life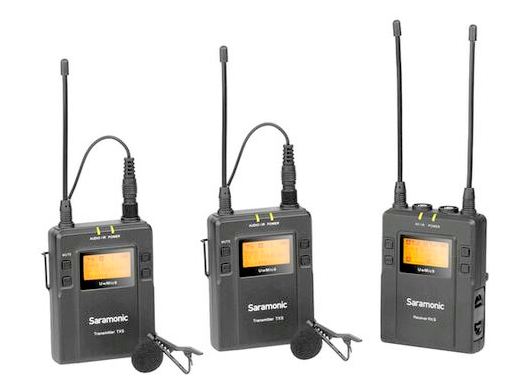 ---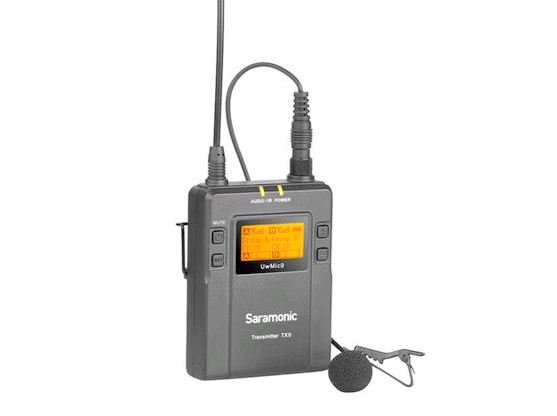 Our Take on the Saramonic UwMic9 wireless system:
Each transmitter uses a 3.5mm jack to attach the SR-M1 lavalier microphone. A short press on the small button will mute the microphone. This is very convenient for people who simulate 5-10 reports a day. Plus, this system allows people to record the reporter and the interviewee at the same time. The goal of the manufacturer is to eliminate the need for a second receiver. The strong demand for the Saramonic UwMic9 confirms that the manufacturer has succeeded. In addition, this model has an automatic scan function. The system recognizes 96 frequencies to find the most accessible one.
---
This equipment is adapted for operation in harsh weather conditions. The manufacturer opted for lightweight all-metal components. It's also about 2 bodypack transmitters. Plus, new Saramonic UwMic9 includes a 2-channel attached receiver that can be connected to different devices.
The manufacturer has done a lot to ensure that journalists and bloggers get the equipment that is as easy to use as possible. In terms of compatibility with other devices, the Saramonic UwMic9 is considered the most suitable hardware. Many of our customers confirm this in their reviews.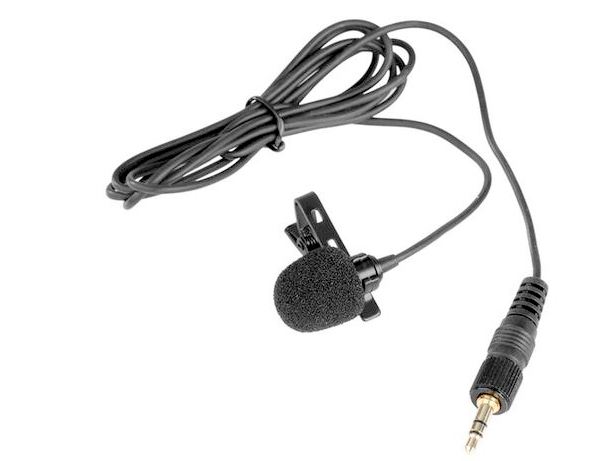 ---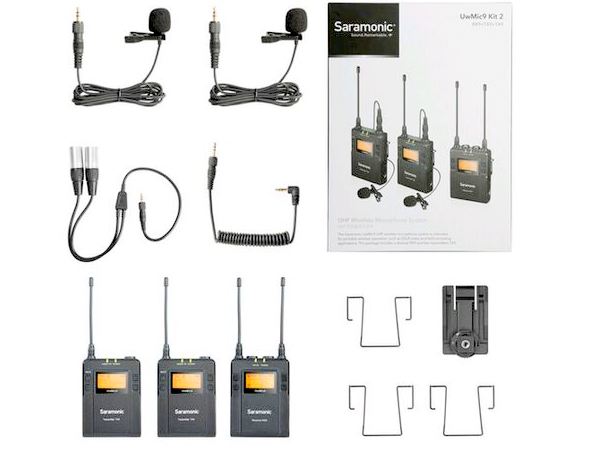 Easy-to-understand menus and backlit LCD displays, allow people to quickly adjust settings in a variety of lighting conditions. TX9 transmitters support mic or line inputs. This manufacturer offers 3 levels of wireless transmission power. Such flexibility is very important to those who operate in a busy RF environment and want to avoid interference. Saramonic's model turned out to be portable and compact. Easy to use with minimal configuration, UwMic9 captures clear speech for YouTube vlogs. The same goes for wedding videos to corporate commercials and interviews.
TOP 10 KEY FEATURES:
| | |
| --- | --- |
| Wireless Transmission: | Analog UHF |
| Form Factor: | Camera-Mount |
| Housing: | Metal |
| Number of RF Channels: | 96 |
| Latency: | 12 ms |
| Sound Field: | Mono |
| Audio Output Level: | 60 dB |
| RF Frequency Band: | 514 to 596 MHz |
| Max Systems per Setup: | 8 |
| Weight: | 211.4 g |
Included in the box:
Saramonic UwMic9
Dual-Channel Camera-Mount Wireless Receiver (514 to 596 MHz)
Shoemount Adapter
2 x Mic Clips
2 x Windscreens
Payment & Security
Your payment information is processed securely. We do not store credit card details nor have access to your credit card information.
Saramonic UwMic9 UHF Wireless Lavalier Microphone System