Description
Sigma EF-610 DG Super Flash for Canon Cameras with -7 to 90° Tilt range, 24-105 mm Zoom, High Speed, 5-7 Seconds Recycle Time, Wireless Master, 90° Right Rotation, 180° Left Rotation, Canon E-TTL/ E-TTL II Compatibility, and Modeling Flash
Sigma EF-610 DG Super Flash for Canon Cameras is one of the best available modeling flashes with various advanced features. If you are one of those people who do not want to compromise the picture and video quality even in the night-time shooting, it offers a great companionship. You get excellent illumination on camera and off camera for all sorts of shooting. Even you can use the flashlight in the darkness for other purposes when it is connected with the power source. The flash has a great zoom range from 24-105 mm at full frame. It offers a wide-angle and that leads to a zoom range extension up to 17 mm.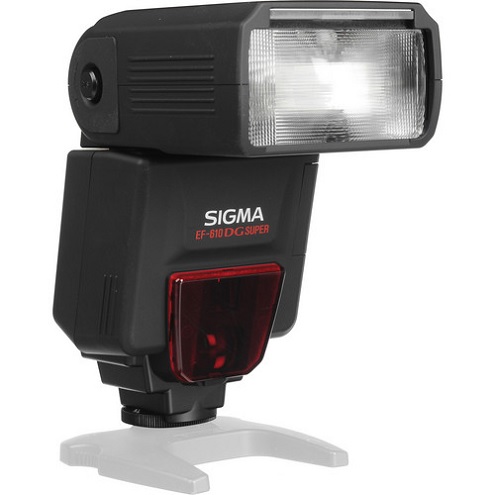 ---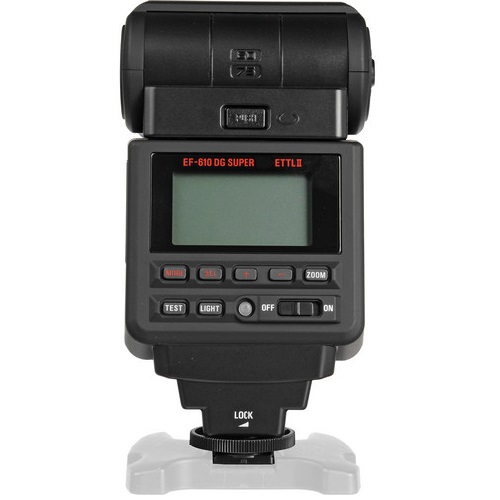 Our Take on the Sigma EF-610 DG Super Flash for Canon Cameras:
Sigma EF-610 DG Super Flash for Canon Cameras gives a great amount of flexibility with its tilting range and rotational features. The head will rotate 90 degrees in the right direction and 180 degrees in the left providing a large coverage. For superior angling, you can tilt the head from -7 to +90° with full bounce capabilities. You get additional performance as it can also run on 4 AA batteries. It takes 5 to 7 seconds (Recycle time) to charge up the capacitor for the required amount of flash. High speed, first & second sync mode, and less recycling time make it more powerful for all sorts of use.
---
Sigma EF-610 DG Super Flash for Canon Cameras has multi mode for stroboscopic work and modeling flash. This feature enables the user to view the lighting before taking a shot. By using these features, you can be assured about the amount of light you need to capture the mesmerizing picture or video. It has a powerful guide number of 200' at ISO 100 and 105mm that ensure optimal performance.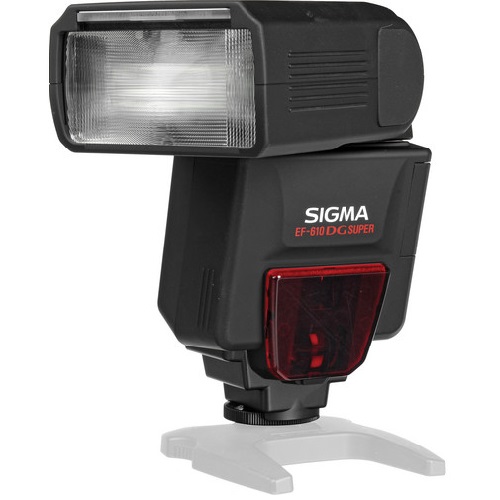 ---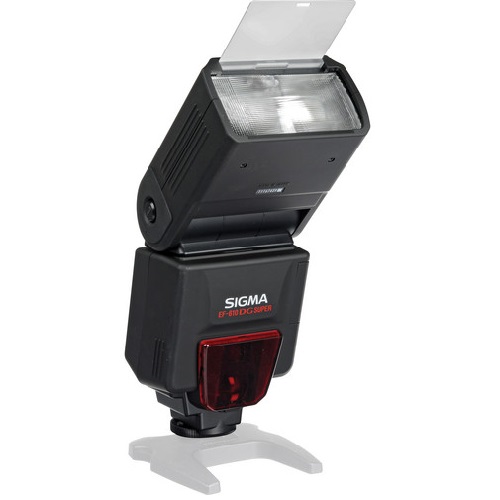 Sigma EF-610 DG Super Flash for Canon Cameras has a Red-eye reduction mode that emits a small pre-flash before the main flash. Many a time, eyes look red when picturing in the night, resulting in what people call the 'vampire eyes.' The Red-eye reduction feature ensures your eyes look as normal as it is. You can use the manual flash from 1/1 to 1/128 power. Additional features like Auto power off setting, Built-in catch light panel, wireless master, and slave TTL make for a valuable product. It offers easy setup with a compatible Canon E-TTL/ E-TTL II series camera.
TOP 10 KEY FEATURES:
| | |
| --- | --- |
| Mount Type: | Shoe |
| Bounce Head: | -7 to +90° |
| Flash Duration: | 1/700 Second (Full Power) |
| Recycle Time: | 5 to 7 seconds approx. |
| Coverage: | 17-105 mm at Full frame |
| Swivel Head: | 270° |
| Vari-Power: | 1/1 to 1/128 |
| Zoom Head: | 24-105 at Full Frame |
| Weight: | 330 g (Without batteries) |
| Physical Dimension: | 77.0 x 139.0 x 117.0 mm |
Included in the box:
Sigma EF-610 DG Super Flash for Canon Cameras
Carrying Case
Flash Stand
Payment & Security
Your payment information is processed securely. We do not store credit card details nor have access to your credit card information.
Sigma EF-610 DG SUPER Electronic Flash for Canon Digital SLR Cameras