Description
The Sony ECM-CG50 Shotgun Microphone offers improved audio quality when used with high-end camcorders.
The most significant contributor to this improved audio quality is the mic's supercardioid polar pattern which impacts its directivity and range and cancels out the noise. Its sharp directivity leads to an enhanced narrow range and mid-distance recording.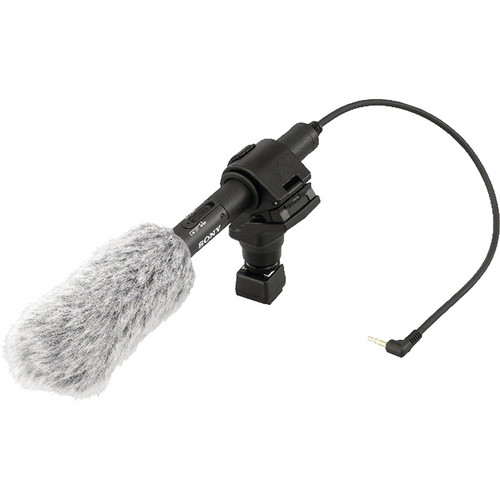 ---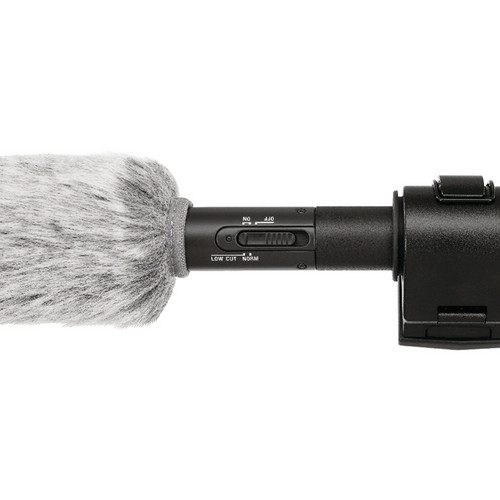 Our Take on the Sony ECM-CG50 Shotgun Microphone:
The mic is compact and comes with a 1/8" cable attached. This reduces accidents and secures the mic's attachability to camcorders. Further, the compactness makes it much more travel-friendly and, therefore, makes it ideal for traveling videographers, documentary makers, and news gatherers.
---
The mic comes with several handy accessories, including a windscreen that can control wind noise. Apart from that, you also get a Shock mount microphone holder for a hands-free experience, a microphone spacer, and a shoe adaptor.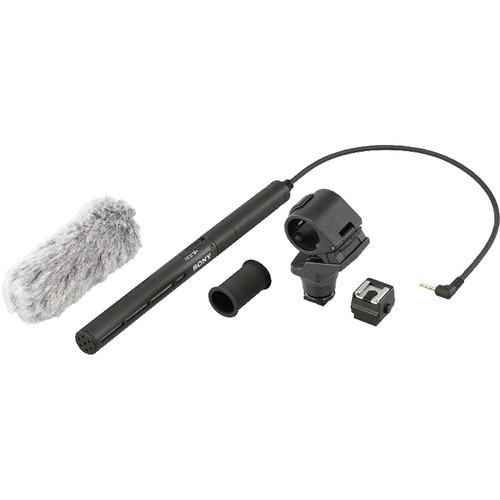 ---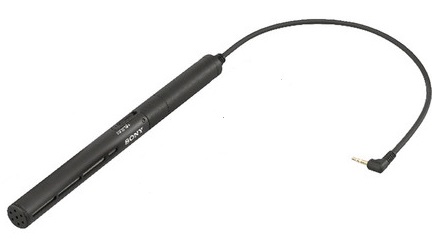 These accessories not only provide convenience they also enhance the mic's performance. For instance, the mic holder prevents noise from vibration while the mic is attached to a camera. The mic runs on an AA battery and plug-in power operation. All you need to do is plug it through the mic input jack for plug-in power.
TOP 10 KEY FEATURES:
| | |
| --- | --- |
| Microphone Type: | Mono Electoret Condenser Microphone |
| Frequency Response: | 40 Hz - 20 kHz |
| Directivity: | Uni-directional (super-cardioid) |
| Sensitivity: | -48dB/Pa ±4dB |
| TOP 10 KEY FEATURES: | Tuned to be used with camcorder AGC function |
| Dynamic Range: | 80dB or more |
| Signal to Noise Ratio: | 76dB or more |
| Inherent Noise (0dB=20µPa): | 18dB SPL (average) |
| Max SPL (0dB=20µPa): | 100dB SPL |
| Material: | ABS + aluminum |
Included in the box:
Sony ECM-CG50 Shotgun Microphone
Shock Mount Microphone Holder
Microphone Spacer
Windscreen
Shoe Adapter
Payment & Security
Your payment information is processed securely. We do not store credit card details nor have access to your credit card information.
Sony ECM-CG50 Shotgun Microphone for NEX-VG10 and HDR-FX1000 - Black