Description
The HXR-NX80 is one of the best camcorders from the Sony brand. The device is equipped with all the necessary interfaces and has high functionality. You can shoot 4K video and control the camera remotely.
The compact and powerful HXR-NX80 is a versatile device for all occasions. Sony's designers were able to create the perfect product by combining the most advanced technologies. We're talking about enhanced fast hybrid autofocus and wireless communication capabilities. Perhaps these are the most important functions for most videographers. People interested in this model should also pay attention to the following:
This camcorder allows videographers to choose a wide depth of field
Supports HLG recording technology
Photo processing can be done via the Content Browser app
You can record videos in Full HD XAVC format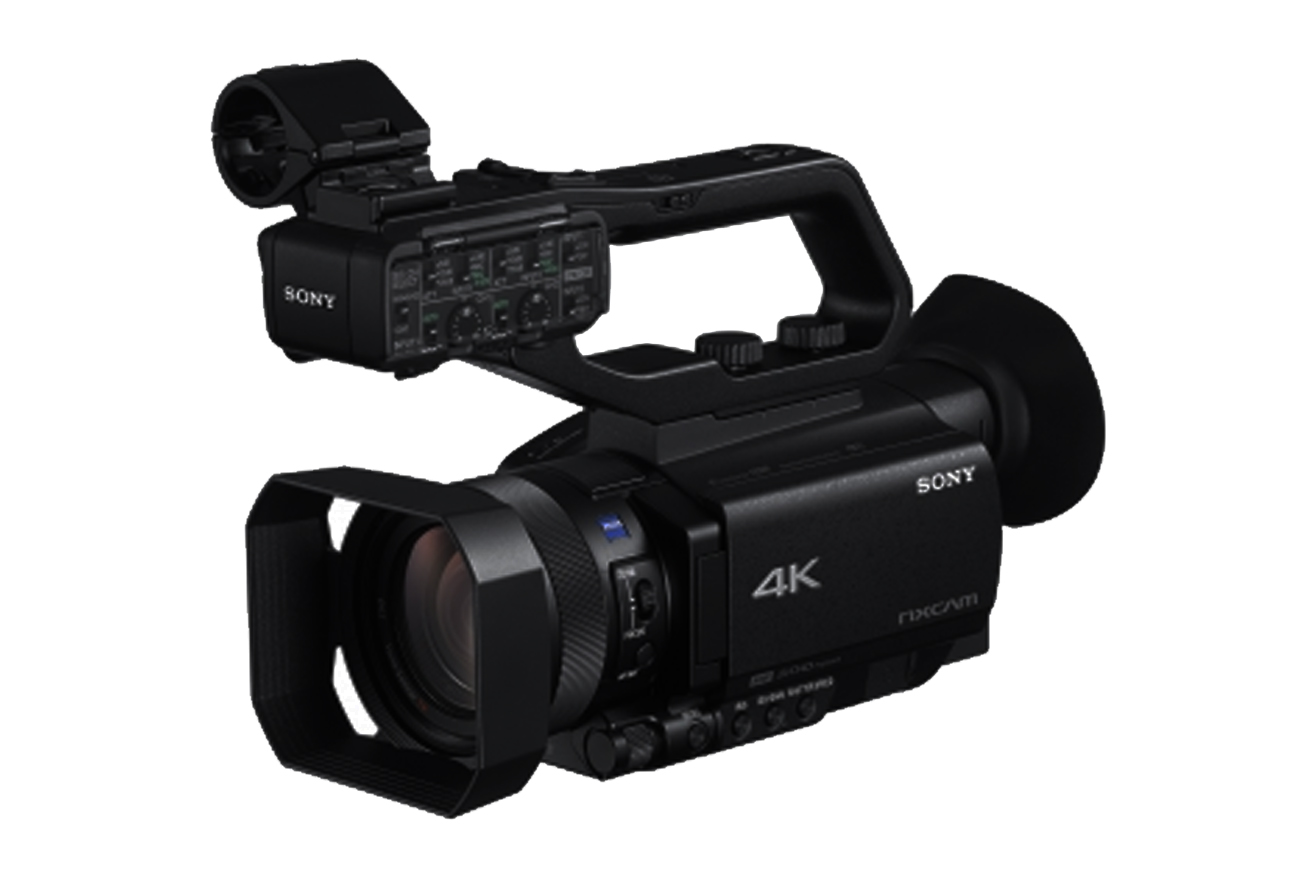 ---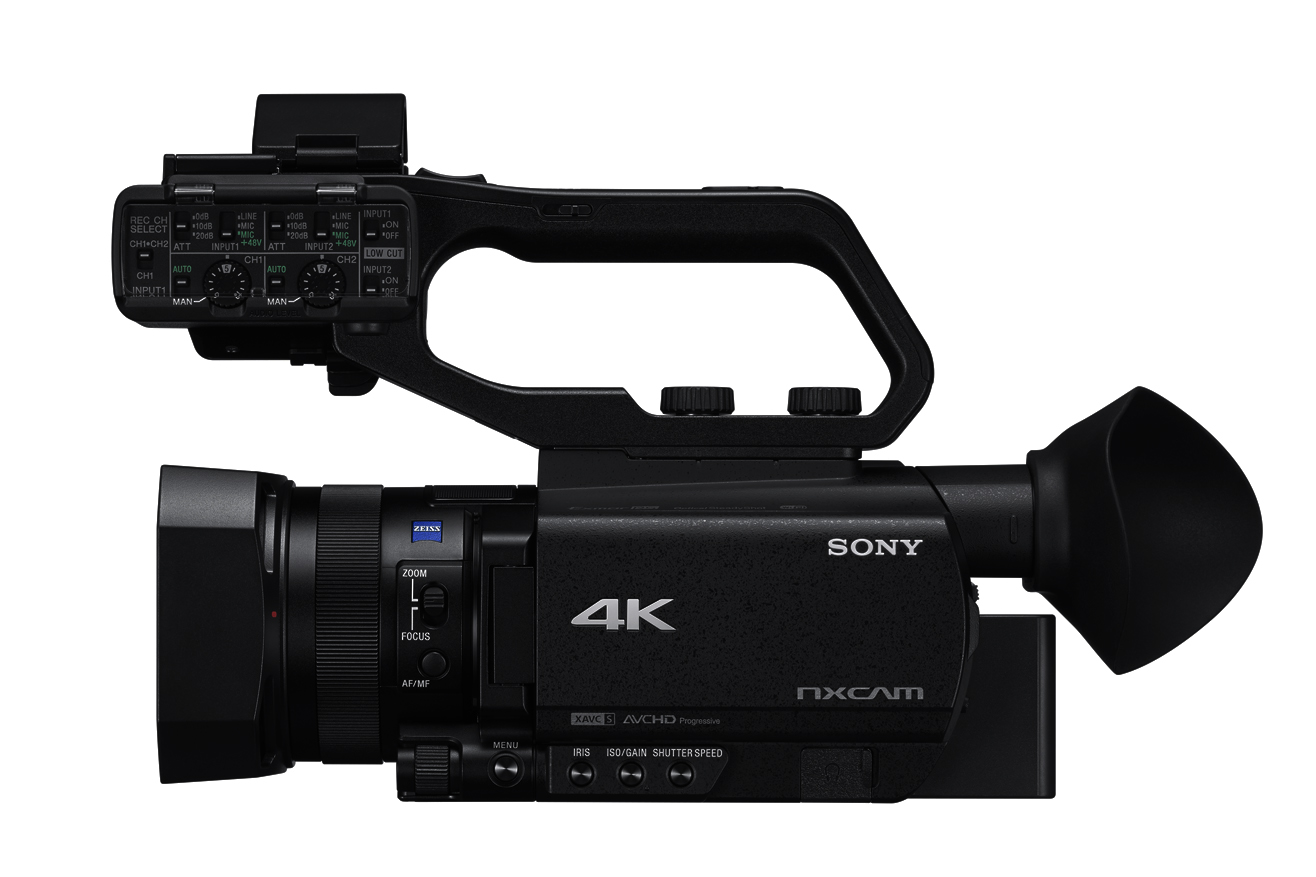 Our Take on the Sony HXR-NX80 4K NXCAM with HDR & Fast Hybrid AF:
The HXR-NX80 is equipped with a fixed Vario-Sonnae. With 12x optical zoom filming conferences and seminars will be comfortable. A digital extender can double this range to 48x magnification again. These characteristics are ideal for shooting panoramic landscapes. In addition, the videographers can control the camera remotely. But in this case, they need a tripod. The OLED viewfinder, which is provided not only in the HXR-NX80, but also in other Sony devices, is unmatched in its category. The same goes for a 3.5-type 1550K dot LCD. Superior electronics have always been a hallmark of the Sony brand.
---
The comfort of a videographer is very important to Sony's designers. The same goes for the quality of audio and video recording. The HXR-NX80 provides precise control in any situation. This device has Rugged XLR inputs on a detachable handle supporting professional stereo sound. The RM-30BP remote commander is very easy to use. Thousands of people who managed to hold this video camera in their hands were convinced of this. In their reviews, they focus on the following:
The manufacturer used all the necessary interfaces, including HDMI
You can quickly change SDXC and SDHC cards
The HXR-NX80 has a monaural speaker output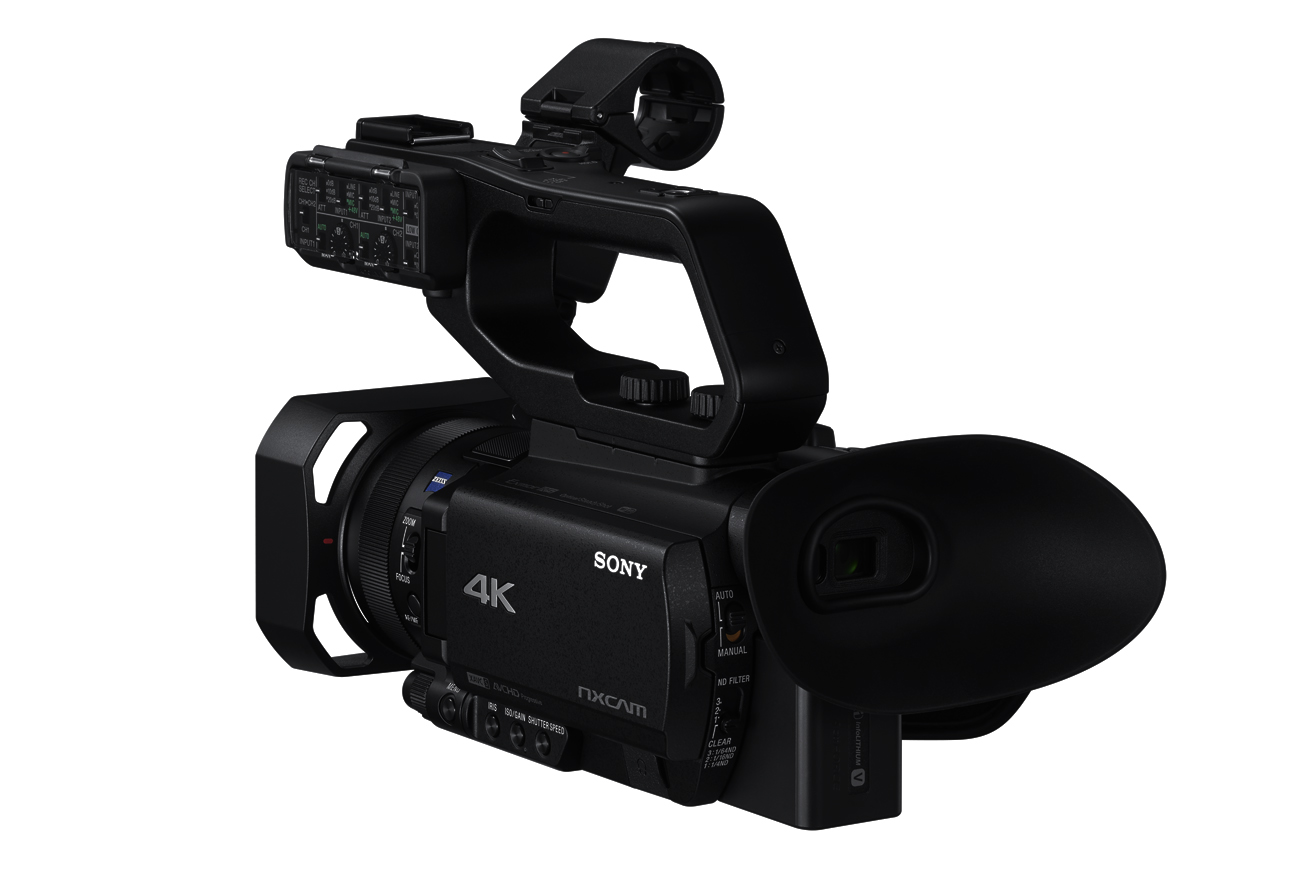 ---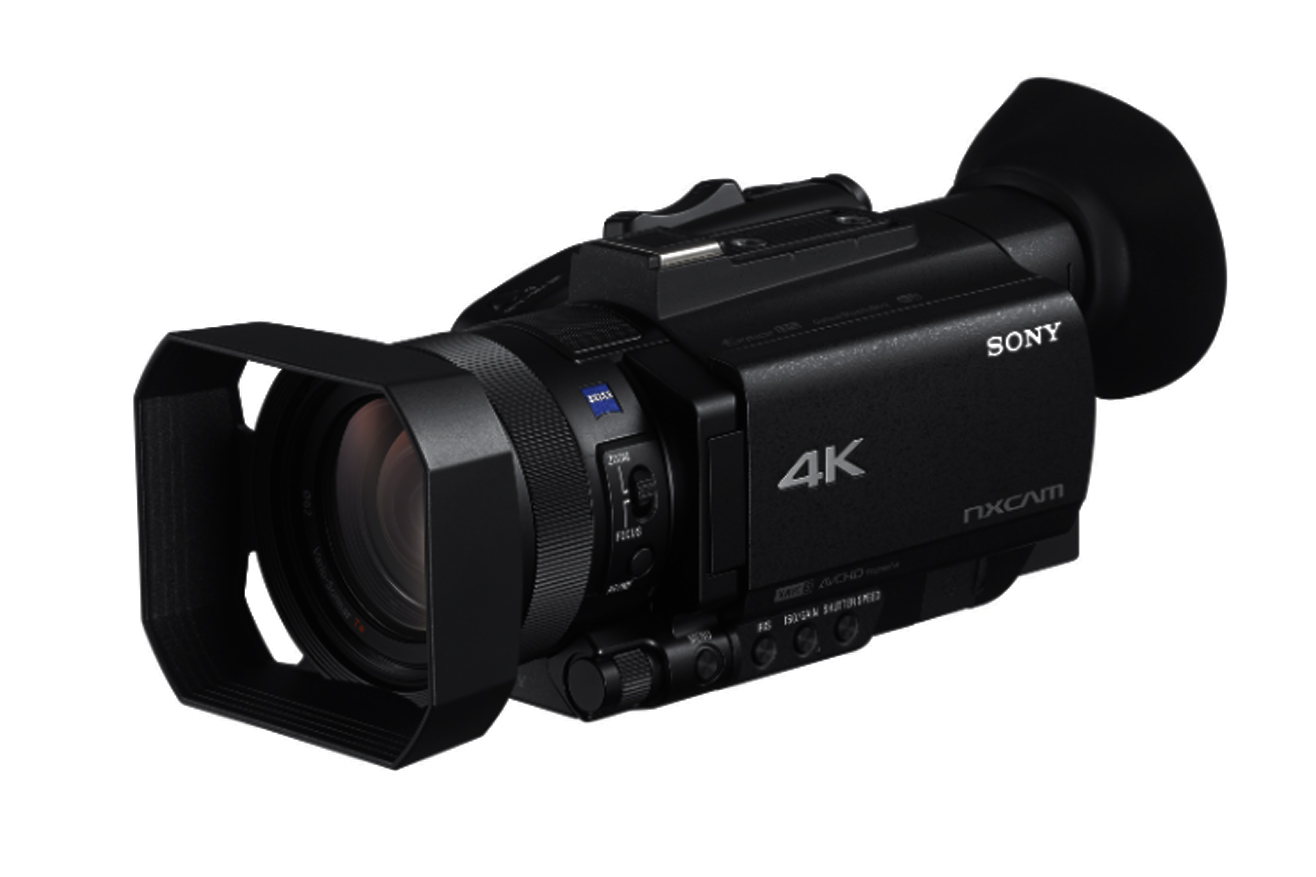 This camcorder is equipped with two memory card slots. This means that the operator does not have to worry about running out of memory at the most inopportune moment. Memory cards can be changed even while the device is recording video. With this functionality and smartphone application, any shooting will be productive and comfortable. Those who buy the HXR-NX80 are unlikely to be disappointed. That's because durability of the case and high-functionality electronics always comes first for Sony's designers. The performance of most camcorders of this brand is the best confirmation of this.
TOP 10 KEY FEATURES:
| | |
| --- | --- |
| Mass | 955g |
| Focal Length | 9.3 - 111.6mm |
| Optical Zoom | 12x |
| Dimensions | 121.0mm×104.0mm×274.5mm |
| Screen | 8.8cm LCD |
| Focus type | AF/MF selectable |
| Battery Operating Time | 265 min. |
| Lens Mount | Fixed |
| Filter Diameter | M62 mm |
| WI-FI | IEEE 802.11 |
Included in the box:
Sony HXR-NX80 4K NXCAM with HDR & Fast Hybrid AF
Lens Hood and Cap
Large Eyecup
USB Cable
Payment & Security
Your payment information is processed securely. We do not store credit card details nor have access to your credit card information.
Sony HXR-NX80 4K HD NXCAM Camcorder