Description
If you need a wireless system with wide frequency response, robust metal body, and True Diversity Reception System, then go for Sony UWPD12/30 Handheld Mic TX and Portable RX Wireless System.
The UWP-D12 microphone package is a complete UWP-D audio system offering digital audio processing sound quality blended with analog FM modulation reliability. In the package, you get a UTX-M03 handheld microphone transmitter along with a URX-P03 portable receiver. On top of that, you also get a bunch of accessories such as the microphone holder, microphone belt-clip, and shoe-mount adaptor.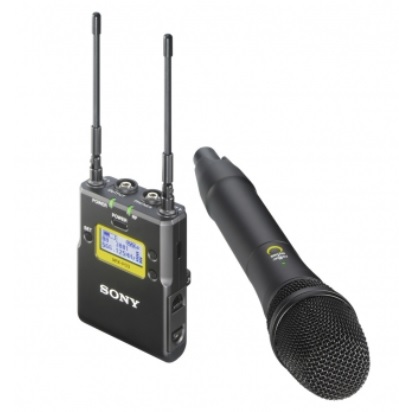 ---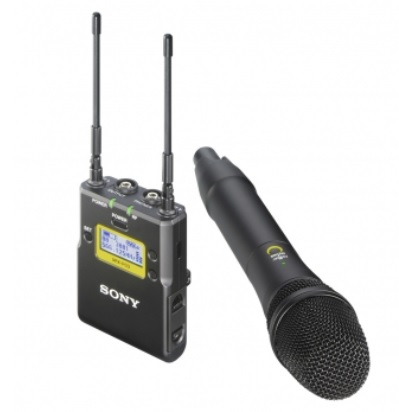 Our Take on the Sony UWPD12/30 Handheld Mic TX and Portable RX Wireless System:
With this package, you receive wide frequency coverage of up to 72 MHz bandwidth. Further, it's very intuitive to use because of its large display and overall receiver compactness. These features make it the ideal device to use with any camcorder or DSLR camera.
---
The device can improve transient response performance between the transmitter and receiver. This is essential for producing impressive natural sound quality. The handheld microphone transmitter natively possesses the Sony uni-directional dynamic capsule. However, it can work with interchangeable heads with 40+ capsules from various manufacturers.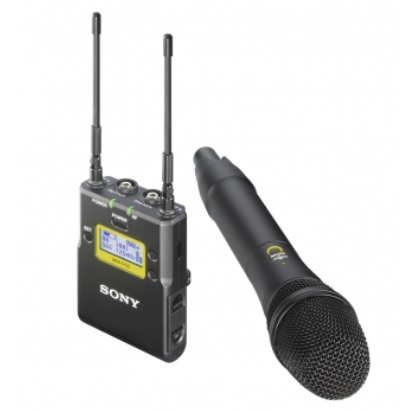 ---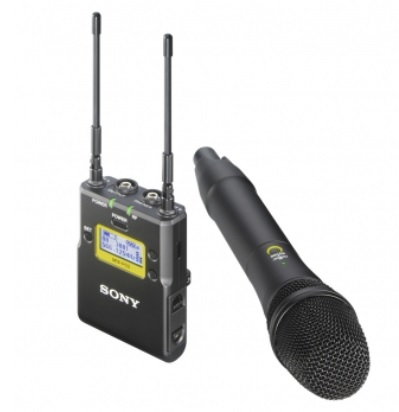 Along with Wide frequency coverage, you also get a wide choice of channels available. Also, the package comes with an automatic channel setting function that allows you to set your favorite channels and save time easily. However, if you need to select the frequencies manually, that option is also available. The device also offers several connectivity options such as headphone output and USB connection.
TOP 10 KEY FEATURES:
| | |
| --- | --- |
| Brand: | Sony |
| Color: | Black |
| Connector Type: | XLR Connector |
| Connectivity Technology: | Wireless, USB |
| Number of Batteries: | 2 AA batteries required. |
| Polar Pattern: | Unidirectional |
| Material: | Metal |
| Hardware Platform: | Camcorder |
| Item Weight: | 2.1 pounds |
| Product Dimensions: | 12.07 x 3 x 10.88 inches |
Included in the box:
UTX-M03 handheld microphone transmitter
URX-P03 portable receiver
microphone holder
1 x belt clip
2 x shoe-mount adapter
1 x 3-pole locking mini plug/XLR-3-12C (male)
1 x 3-pole locking mini plug/stereo mini plug
CD-ROM
Payment & Security
Your payment information is processed securely. We do not store credit card details nor have access to your credit card information.
Sony UWPD12/30 Handheld Mic TX and Portable RX Wireless System